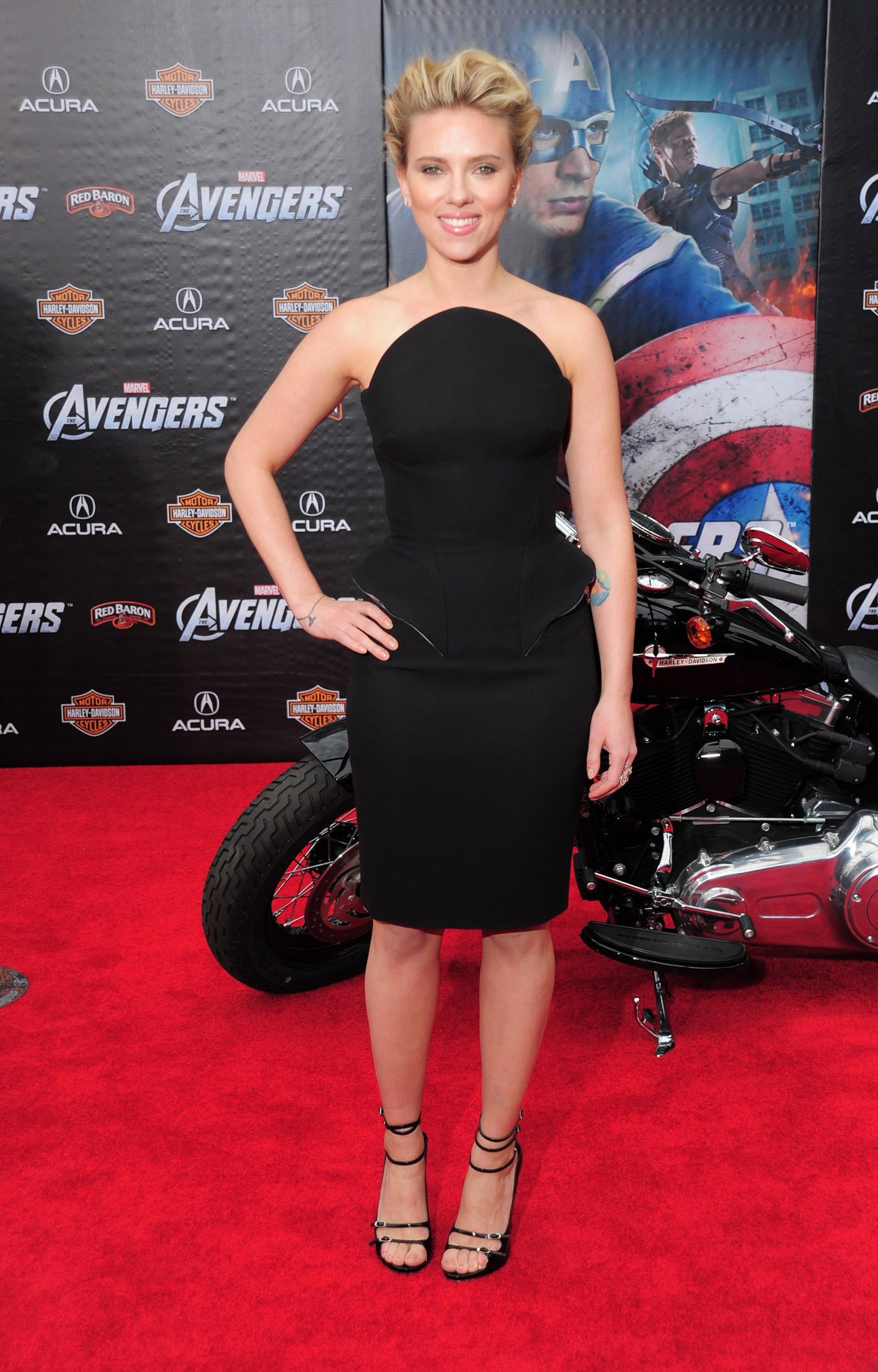 Scarlett Johansson swapped her black catsuit and red locks for a LBD and blonde tresses for last night's world premiere of The Avengers.
The 27-year-old - who plays sexy spy Natasha Romanoff AKA Black Widow in the action remake - looked every inch the Hollywood siren in her Versace dress.
The movie - one of the year's most highly-anticipated releases - centres around a group of familiar superheroes who join forces to save the Earth from a supervillain and alien race. It also stars Chris Hemsworth as Thor, Robert Downey Jr as Iron Man, Chris Evans as Captain America and Samuel L Jackson as Nick Fury.
They all joined Scarlett on the red carpet at Hollywood's El Capitan Theatre for last night's world premiere.
>IN PICS: THE AVENGER WORLD PREMIERE RED CARPET
The Avengers World Premiere - Los Angeles
Speaking about the physical challenges of the role, Scarlett told The Hollywood Reporter: "I think just kind of going back day after day, knowing that you're going to get the crap kicked out of you and you do it willingly is sort of a challenge in itself, a mental challenge.
"But also I have to say that every time you fail at a stunt, it hurts until you get it right."