If there were any doubt that Emma Watson has left Hermione Granger behind her, the British actress has dispelled this notion once and for all, on location in LA, in a very un-Hogwarts pair of hotpants.
Watson is currently filming The Bling Ring, alongside Kirsten Dunst, Leslie Mann and Gavin Rossdale. The film is based on real events, where a group of bored teenagers used the internet to track the whereabouts of celebrities' homes, including that of Lindsay Lohan, and rob them.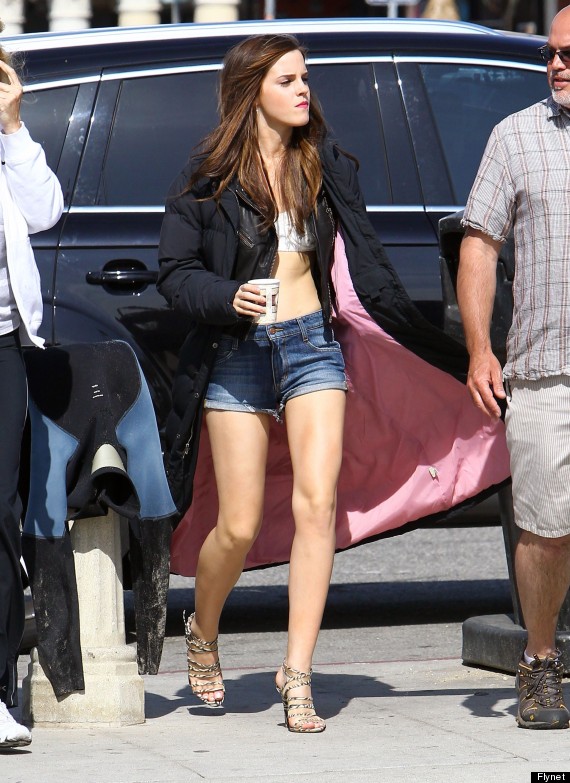 Watson takes advantage of the LA weather on location
Oscar winner Sofia Coppola has written the screenplay, as well as taken on directing duties for the film, which is due in cinemas next year.
Watson has another film coming out before that, co-starring with Paul Rudd in The Perks of Being a Wallflower, something she won't have to think about that often, judging by the pics below...
Emma Watson in Bling Ring