The Bahrain International Circuit chairman has defended the decision for this weekend's Formula 1 Grand Prix to go ahead, because there are "idiots everywhere in the world".
Zayed R Alzayani admitted a "calculated decision" had been made to determine whether the race will happen, unlike its cancellation last year, but suggested it is scarcely difference worldwide.
Alzayani said: "It could happen in any country in the world.
"Why is it any different here? Look at what happened in London when we had a guy jump into the Thames and stop the Boat Race.
"Do you want to tell me there is no threat on the Olympics in London? Should we should stop the Olympics?
"What's the difference? There are idiots everywhere in the world. Does that mean we just sit at home and lock ourselves up?"
Any decision, as a statement released by the Formula One Teams Association stressed last week, was always down to the FIA to cancel the event.
On Wednesday last week several F1 teams expected the April 22 race to be cancelled amid security concerns, but the FIA, the racing competition's governing body, has clarified it will be staged.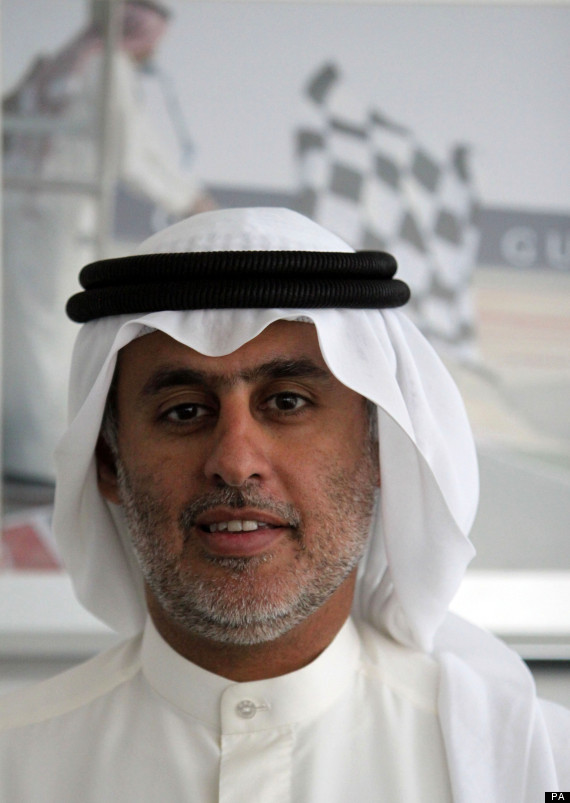 Alzayani compared Bahrain to the recent Boat Race farce
The first set of guests arrived in the Gulf state today. Williams' Bruno Senna and Sergio Perez from Sauber were the first racing drivers to touch base.
Unrest during the 2011 Arab Spring last year led to the GP's cancellation, and violence between protesters and security forces erupted again on Bahrain's streets earlier this year.
Bahrain's majority Shia population has continually demanded democratic reforms from the nation's Sunni rulers, while the government are attempting to quell the protesting.
Bahrain race organisers have maintained holding the GP could unite the country and F1 boss Bernie Ecclestone remained committed to staging the Sakhir race.
He did however hint the race's contract may not be renewed due to a second successive disruption. Alzayani suggested otherwise however.
"We've been in Formula One for seven years and we will be in it for much longer than that," he added.
"We wouldn't take a decision on a gamble. But it's a calculated decision, we've weighed up our options and we are committed to the grand prix and to its success."