George Galloway has taken his seat in the House of Commons after winning the Bradford West by-election from Labour at the end of last month.
The Respect MP, who is in the Commons for the party for a second time, arrived in the chamber at 3:30pm on Monday, flanked by the longest serving MP, Sir Peter Tapsell, and Bradford MP Gerry Sutcliffe.
Galloway's entrance to the chamber seemed particularly popular with Tories, who filed into the government benches ahead of his arrival - and a few of them cheered once Galloway had signed the formal register of MPs. Labour, by contrast, were subdued - they will have Galloway sitting on their side of the House in the years to come.
The newest MP affirmed an oath of allegiance to the Queen, rather than swearing on the Bible. Which is a little bit surprising, given earlier Galloway spoke to the Daily Politics on BBC Two and was asked if he would vote to support gay marriage. He said he would, adding: "We are all God's children."
People were a bit bemused with this arcane piece of parliamentary tradition, where no sooner has a new MP been sworn in, he or she immediately disappears behind the Speaker's chair, and that's it.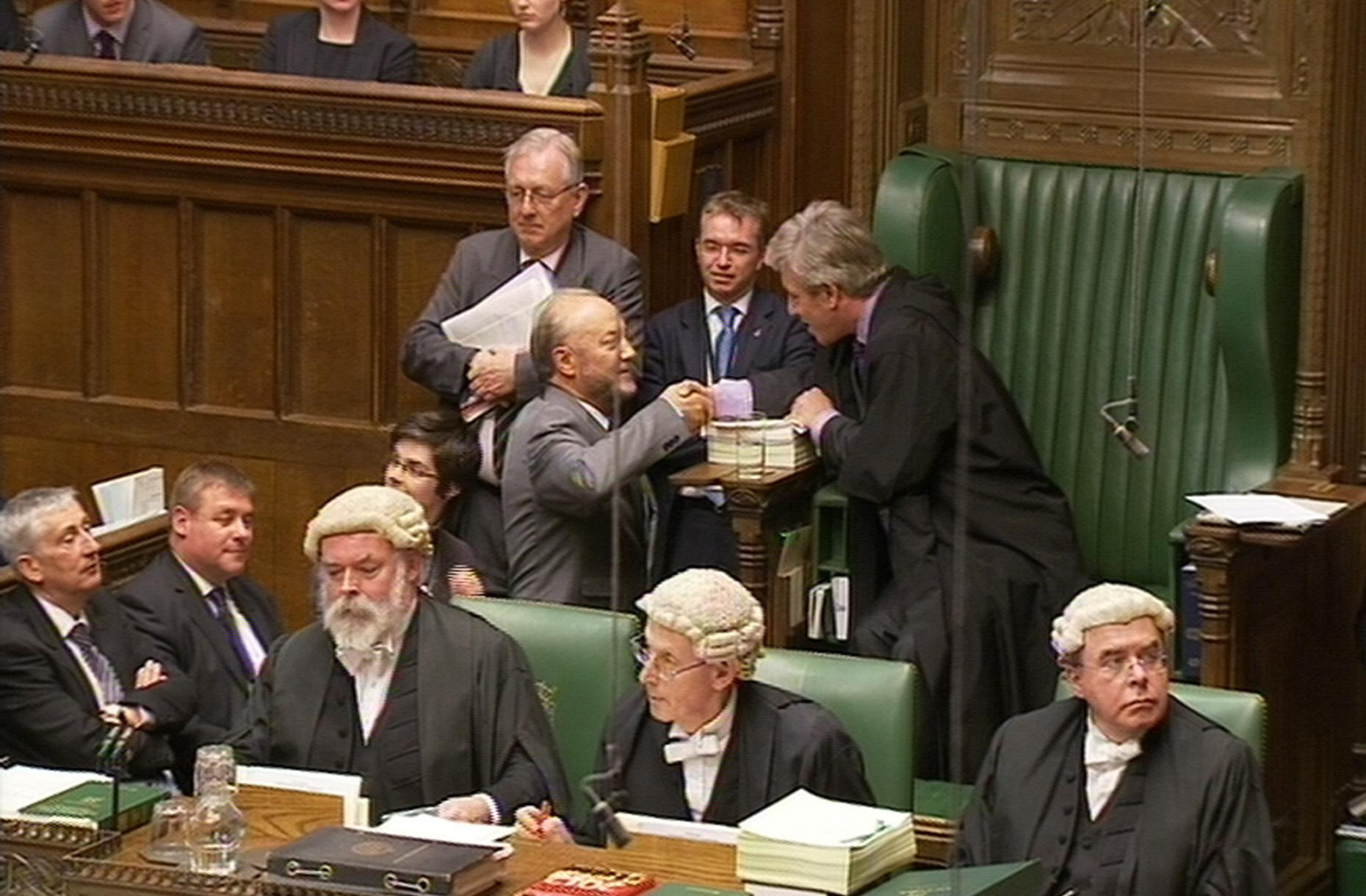 Earlier he'd claimed that he was "just the advance party" of a new movement of people fed up with mainstream politicians.
"There's an army mustering in the North and in the great industrial and post-industrial cities of this country, an army of discontented, alienated people who feel that this place has let them down, it has failed the country and it has failed the people," he told reporters outside Parliament.
"I notice that New Labour is terrified of any further by-elections and I can understand why because this concept that I have coined, it's rather rude, that three cheeks of the same backside pretty much sums them up as far as most people in the country are concerned."
Galloway also warned that the war in Afghanistan was becoming a disastrous military situation which is becoming like Vietnam 1968".