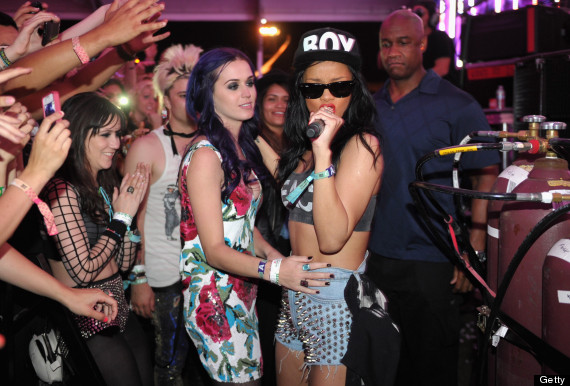 Rihanna and Katy Perry barely get to see each other these days, what with both being busy popstars and that.
So seeing as they are our fave celeb BFFs, we love that they've managed to get together to party at Coachella Festival.
We want to be in their gang. Could someone arrange please?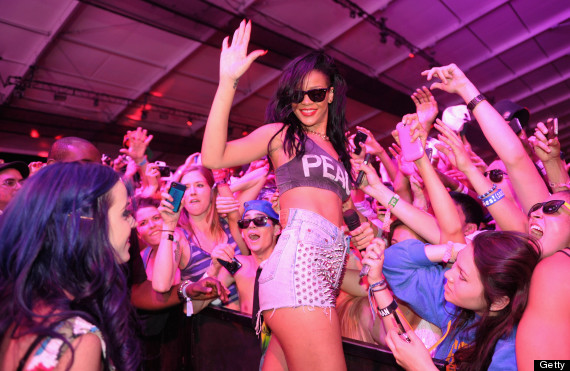 Coachella 2012: Tupac Hologram Was Not A Hologram
Katy was front row to support her pal as she performed with Calvin Harris at the music festival held in California.
And when RiRi jumped off stage, the pair shared a quick hug before she hopped over into the crowd.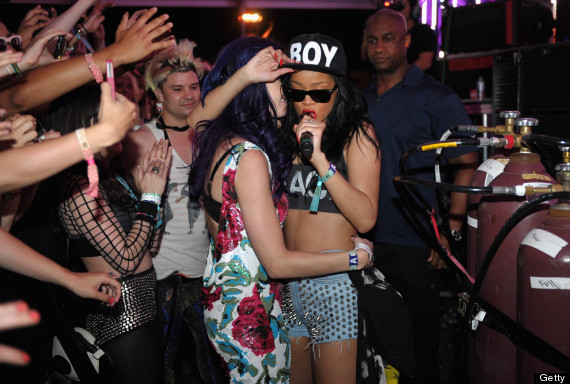 The Umbrella star seems to have taken an aversion to being able to stand on her own feet on stage though, as similar to her other set earlier in the day, she climbed aboard a male pal shoulders to perform, even tweeting a pic of his slaphead between her thighs.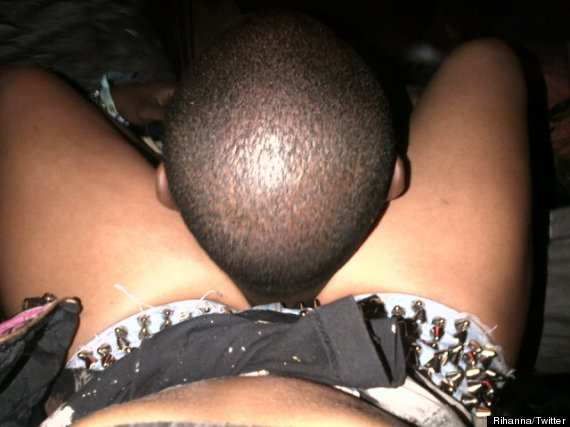 Meanwhile Katy continued in her quest to dye her hair every colour of the rainbow.
She was showing off her new do at the festival, having swapped her electric blue bob for tumbling purple tresses. We're starting an office sweepstake as to what colour will be next.
> IN PICS: CELEBS AT COACHELLA 2012