Macca may have fans from five decades of music, but not many of them can say they've gigged with him - and probably none at the tender age of two.
But at the sound check for his concert in Montevideo, Uruguay, he invited Ichiro to join him on stage for a duet version of Get Back - and Ichiro was suitably dressed for the part.
The Argentinian toddler had travelled from his own country with his parents to see the Beatles icon in concert. The mini-Beatle even had his own miniature version of Sir Paul's famous Hofner bass guitar.
Ichiro, dressed in his very own Sgt Pepper outfit, joined Sir Paul on stage for a sound check ahead of his concert in Montevideo, Uruguay.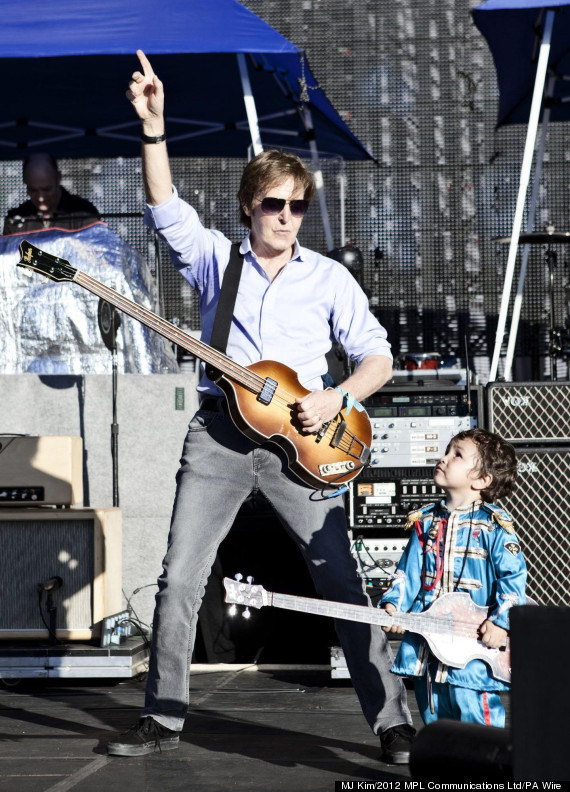 Macca shares his musical influence - Ichiro looks suitably impressed