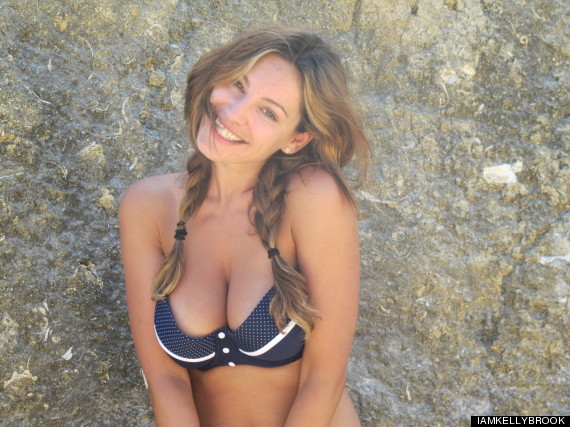 Oh careful Kelly love, you'll have someone's eye out with those.
Kelly Brook's been at it again. And by 'at it' we mean whapping the boys out.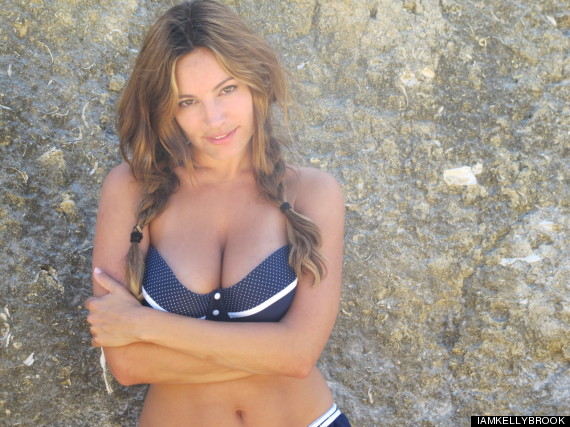 The model's clearly been to the Rihanna school of self publicising, by posting pictures of herself half naked up on the internet for all and sundry to see.
Well, we suppose if you've got it flaunt it, right?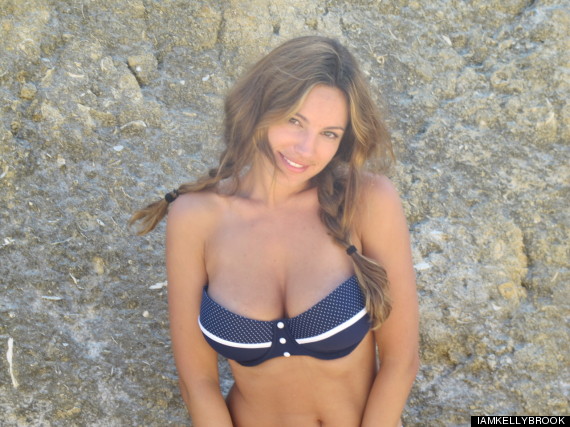 But to give her her due, she has proven she has got some other skills than posing in her underwear, proving she's a dab hand at a spit roast.
Kel recently tweeted a picture of herself tending to a barbeque, complete with a whole pig on a spit.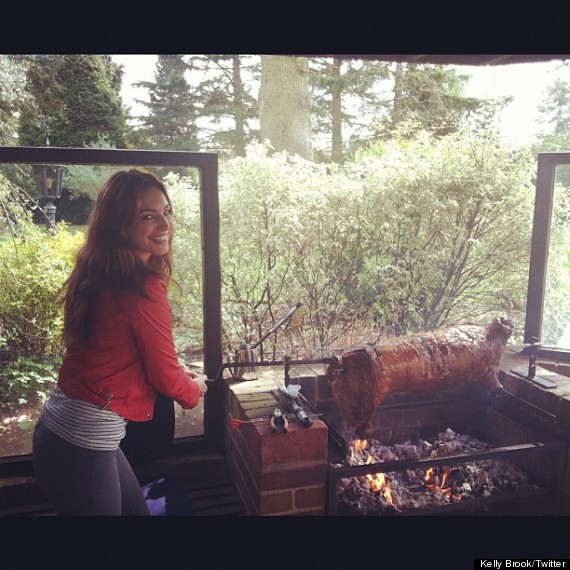 Let's hope she likes pork.
> IN PICS: CELEB BEACH BABES