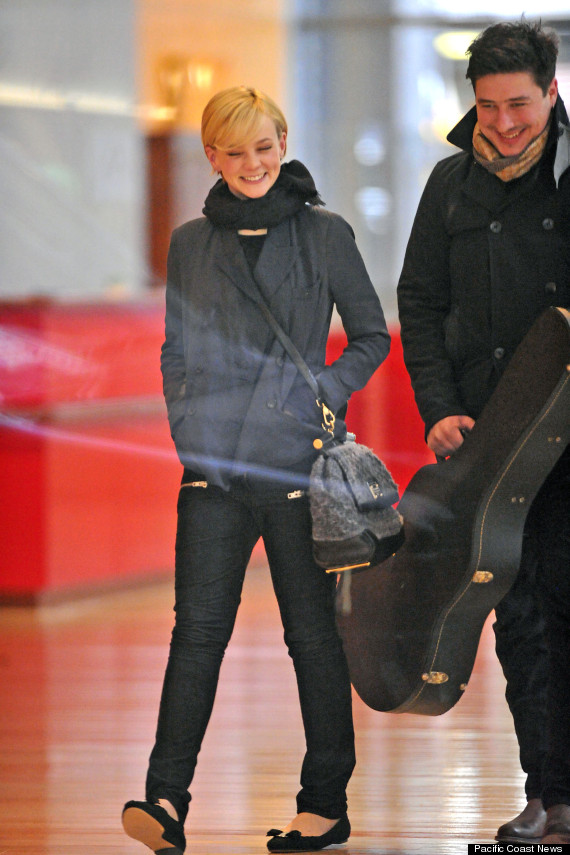 Wedding bells are in the air as Carey Mulligan is set to marry her Mumford & Sons boyfriend.
Reports suggest the actress will tie the knot with Marcus Mumford in a ceremony this weekend.
A source told RadarOnline: "Carey and Marcus are counting down the days till they tie the knot! She is absolutely walking on air and can hardly contain her excitement.
"They don't care that some of their friends think they are rushing things.
"They are madly in love and know they are perfect for eachother.
"It's going to be an amazing weekend as they will be surrounded by their closest family and friends."
The pair have been engaged for nine months, after they met five months previously when Marcus performed with his band in Nashville.
The Sun reported earlier this year the pair were set to wed in April at a UK venue.
A source told the paper: "Both Carey and Marcus have been so busy recently.
"They've finally got around to choosing a date and place for the wedding and sent out all of the 'save the date' cards to guests.
"They decided it makes sense to have the nuptials in Britain because it's where both of their families are from."
Carey previously dated Shia LaBeouf.