This is the moment a furious airline passenger strips in front of adults and children in protest against airport security procedures.
John Brennan, 50, was stopped by staff at Portland International Airport in the USA before his flight to San Jose, California.
The frequent flyer claimed the airport staff "harassed" him to the point that he stripped off completely to show them he wasn't carrying explosives.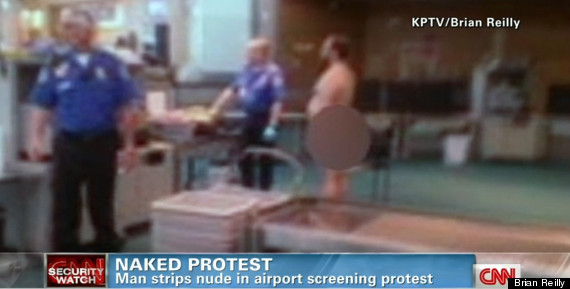 Police charged the portly passenger with disorderly conduct and indecent exposure following the incident, which happened in front of shocked and amused onlookers.
Bearded Brennan, who was sober at the time, was eventually covered up with a towel and carted off into custody by officers, missing his flight.
He later said: "I felt hassled. They said I had nitrates and I said that's it. They just pushed me too far.
"I took my clothes off to show them I was not carrying any explosives."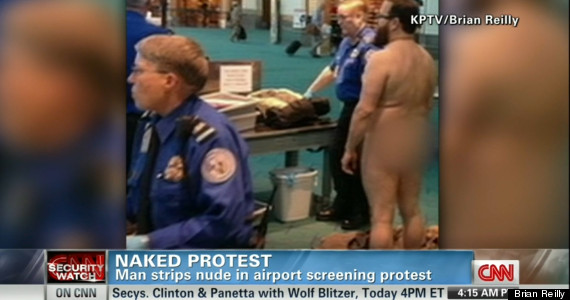 A report filed by Portland Police said Mr Brennan had "disrobed as a form of protest against TSA screeners who he felt were harassing him".
It added: "Mr Brennan's actions caused two screening lanes to be closed and while some passengers covered their eyes and their children's eyes and moved away from the screening area, others stepped out of the screening lanes to look, laugh and take photos of Mr Brennan."
Source = SWNS
Check out the news of the day in pictures below