Today it was revealed the man brandishing the "gun" at photographers as he sat next to Pippa Middleton is wealthy French lawyer Romain Rabillard.
According to The Sun, Rabillard rents a £2,000-a-month penthouse and is frequently seen with a string of women as he roars around Paris in his Audi convertible.
A source told the newspaper: "Romain is a hard-working lawyer but likes to enjoy himself and is well known on the Paris party scene. He likes being the centre of attention."
Rabillard, who speaks three languages, is listed as an associate at American law firm Shearman and Sterling in the Champs-Elysee.
There was no answer at his office when Huffington Post UK attempted to contact him today.
Scroll down for more images of Pippa Middleton and her friends partying in Paris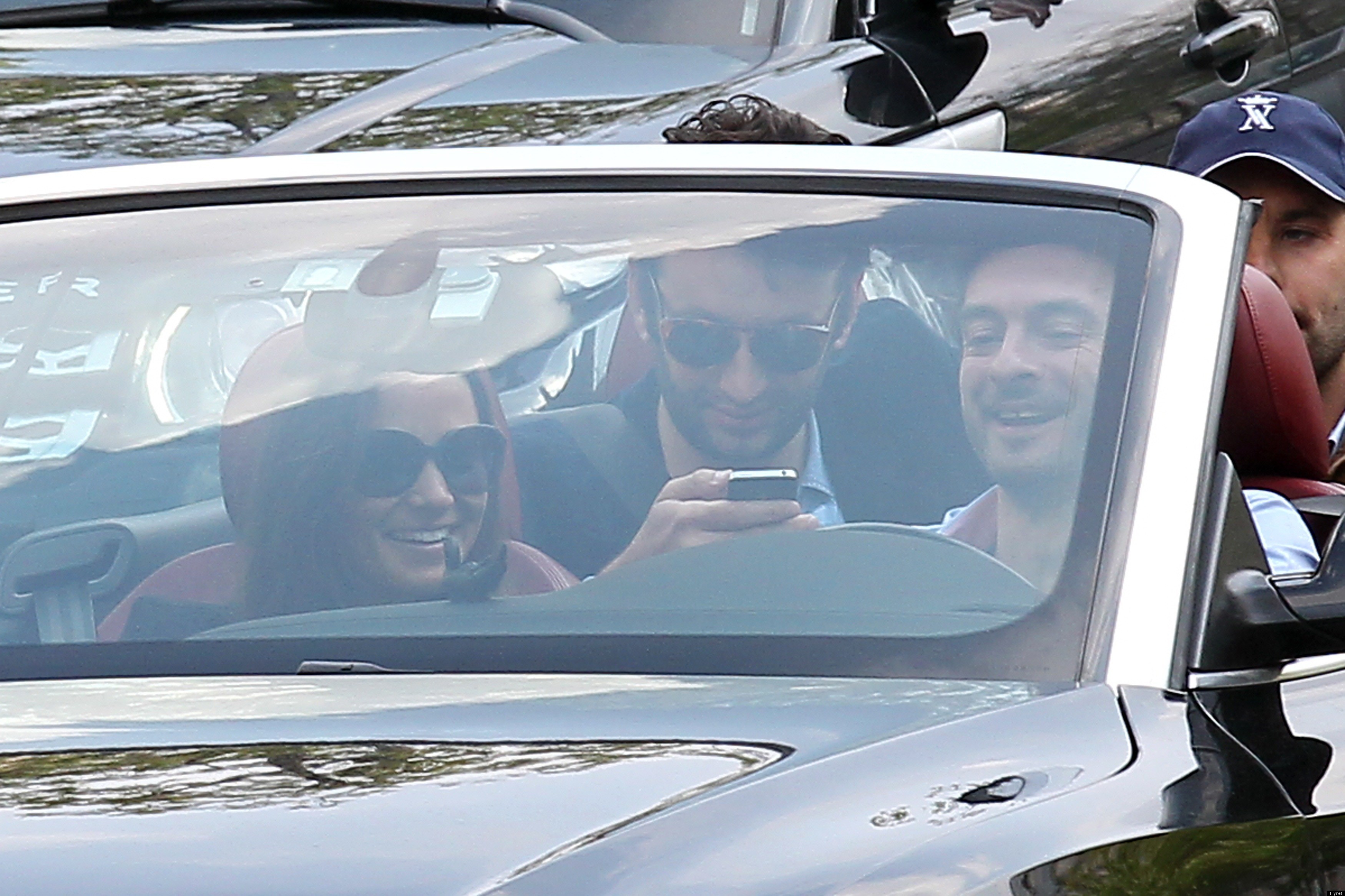 Rabillard (right) and Pippa were pictured with friends shortly before the incident
It is still unclear whether the gun is real, or "a toy", as has been claimed by party-goer Marcy de Soultrait.
If it is real, the maximum sentence for brandishing a weapon in a public place is seven years. If it is fake, "all parties involved" could face two years in prison.
The 36-year-old is also a senior advisor to one of the world's leading small arms manufacturers, The Telegraph reports.
A source at Heckler & Koch , which is know for its range of USP semi-automatic pistols, confirmed Rabillard had represented the firm in legal matters.
Paris police have been ordered to "downscale" the inquiry into the incident following "an intervention from London", reports the Mirror.
A source said: "If the suspects involved were ordinary kids from the estates they would have been brought in by now."
SEE ALSO: