Pippa Middleton has shrugged off controversy after she was photographed with a man who brandished what appeared to be a pistol at photographers, as "a joke", it has been reported.
Prince William's sister-in-law was said to be facing a police probe after the photographs were published in The Sun sparking outcry on both sides of the Channel.
But yesterday it emerged the 27-year-old, who had attended a decadent fancy dress party the night before, will not be investigated by police unless a formal complaint is lodged.
Scroll down for many more images of Pippa Middleton at the party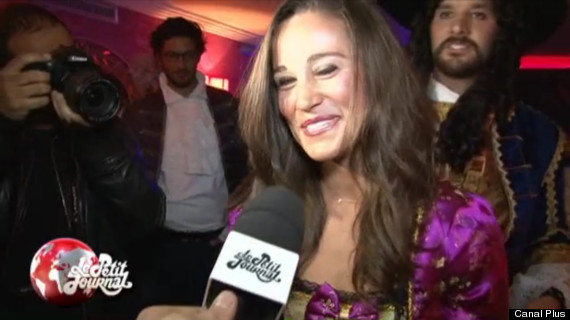 Having a whale of a time: Pippa appears bleary-eyed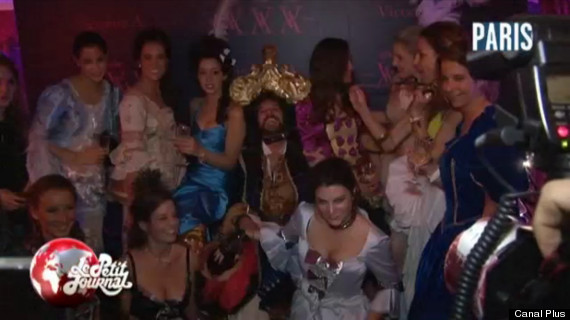 All hail the king: Party host Vicomte Arthur de Soultrait poses on a throne surrounded by women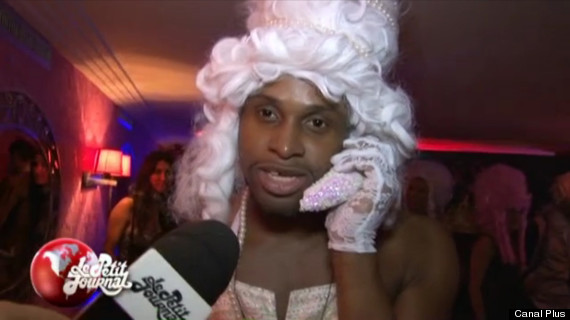 Any clues? Quite what this reveller is up to we have no idea
The brother of her host, French fashion entrepreneur Vicomte Arthur de Soultrait, told the Daily Mail Pippa was treating the entire incident "as a joke".
Marcy de Soultrait has insisted the "gun" was a child's toy and that Pippa thought it was "a very funny game" .
He said: "It was a children's toy that the driver had in his car. Pippa thought it was funny. It is fine in France to do that and the police are not investigating. In France there is no problem, just in England.
"You English think there is a problem, which is crazy. I have spoken with Pippa, she thinks this is all a joke and a funny game. We were just having a laugh. We are funny people, it's what we do.
"You English need to get over it."
The incident occurred in Paris this weekend, just weeks after France was rocked by a series of gun massacres.
SEE ALSO: