It's coming up for a year since Mariah Carey gave birth to her twins, so the star has taken the opportunity to flash her ah-mazing body on the cover of a magazine.
The singer was looking flipping fantastic as she flashed her abs for Shape, revealing she'd lost over two stone in six months after changing her diet.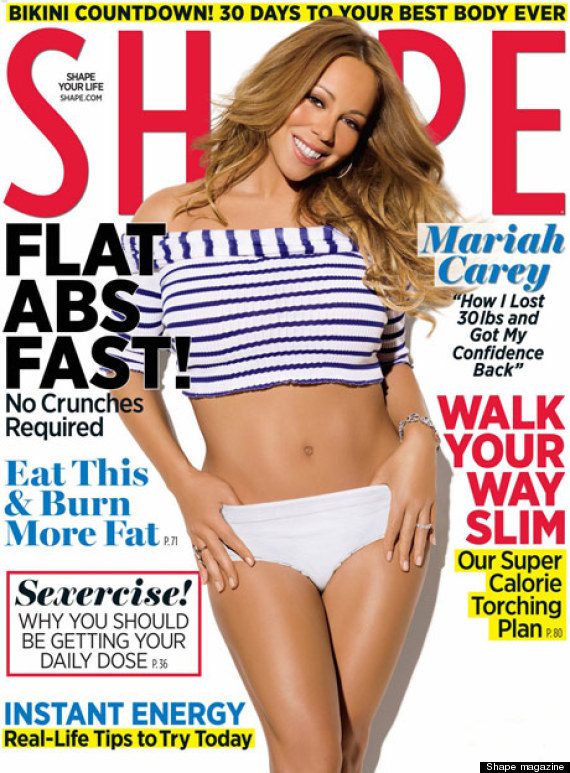 Mariah shifted the weight after "ballooning" during her pregnancy, admitting she felt like she'd put on 9,000 pounds whilst carrying twins Moroccan and Monroe.
She told the mag: "I put on around 70lbs, but if you look at photos of me when I was pregnant, you'd say, 'Wow, she gained 9,000 pounds!'" Mariah pictured after giving birth last year
Despite welcoming her first children, the past year hasn't been a smooth ride for Mariah, as her husband Nick Cannon was rushed to hospital with liver failure.
But the couple are currently gearing up for their annual renewal of their wedding vows, which they do on their anniversary of 30 April every year.
Nick recently told Life and Style magazine: "We get married every year; it's our thing. I just have to keep doing it to make sure it's real!"
It will also be a doubly special occasion as the couple's twins will celebrate their first birthdays on the same day.
"It's gonna be big. So it's a family day," he said.
> IN PICS: CELEBS AND THEIR OFFSPRING