Rihanna has sensationally hit back at accusations she took cocaine at Coachella Festival.
Earlier this week, the singer posted a pictured on her Instagram account of her on top of her bouncer's shoulders with a white substance on top of his head.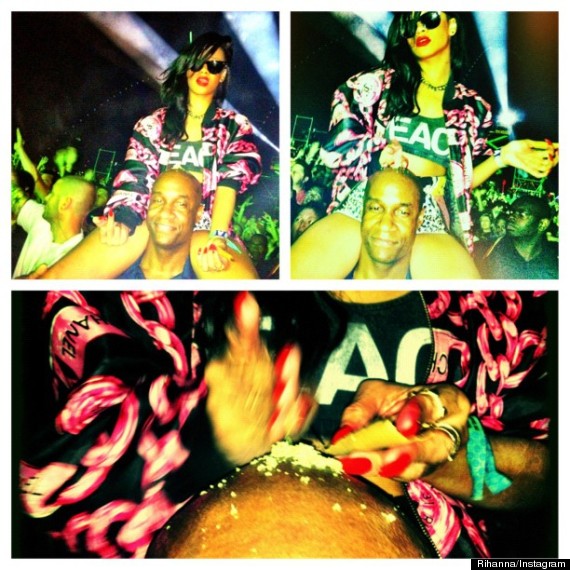 But she's taken to Twitter to give a foul mouthed response at the accusations she was cutting cocaine.
RiRi branded MTV "pathetic c**nts" over a story they published over the incident.
Charming.
Aside from her antics at Coachella, she's been busy preparing for the release of her next single, Where Have You Been
She's already given us some teaser snaps from the video, and now she has treated fans to a backstage look, with a behind the scenes YouTube clip.
Posting it on her Facebook account, she wrote: "Rihanna Navy, you asked for it, here's a look behind-the-scenes on Where Have You Been just for you. Share and comment if you like what you see and can't wait to see more."
> IN PICS: RIHANNA'S HOLIDAY ALBUM