For someone who claims they haven't been on a date in two years, you'd think Rihanna could at least pop a bit of slap on.
But as RiRi went on one in California last night, she chose to tone down her look and went make up free.
However, she wasn't really out to impress any lads, as it turned out her 'date' for the evening was her school friend Melissa Forde.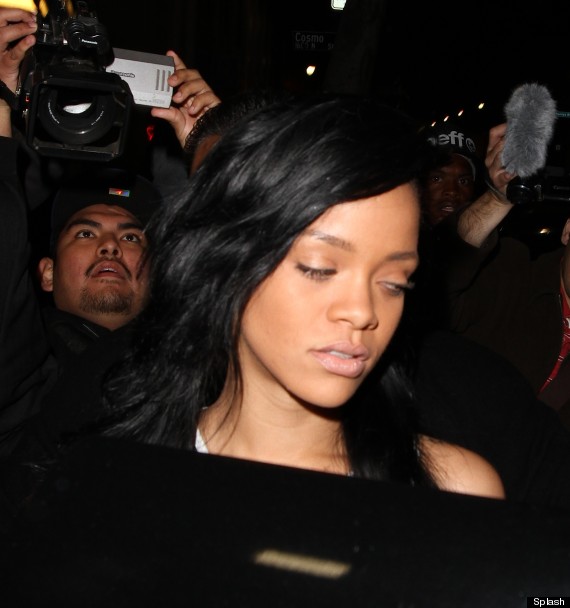 Rihanna out and about in California Before the pair headed to the Giorgio Baldi restaurant in Santa Monica, she tweeted: "I'm on my first date in almost 2 yearz (sic)."
She teamed her fresh face up with a demure white dress, but added that bit of RiRi rauch we've all come to expect with the addition of black stockings with mock suspender detailing, which she shared a picture of on Twitter.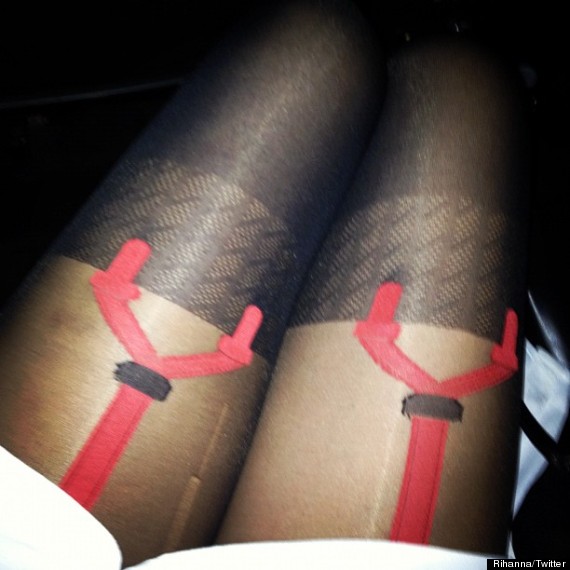 > MORE PICS: RIHANNA'S 'DATE' NIGHT
Poor Rihanna is yet to find a boyfriend to make similar nights out a regular occurrence.
The singer was recently linked to Ashton Kutcher after she was seen leaving his house in the early hours of the morning but is yet to comment on the nature of her relationship with the actor.
Rihanna avoided questions on the potential romance when promoting her film Battleship recently, branding interrogation into her love life "disappointing".
She added: "I am happy and I'm single, if that is what you are asking."
> IN PICS: STARS WITHOUT SLAP