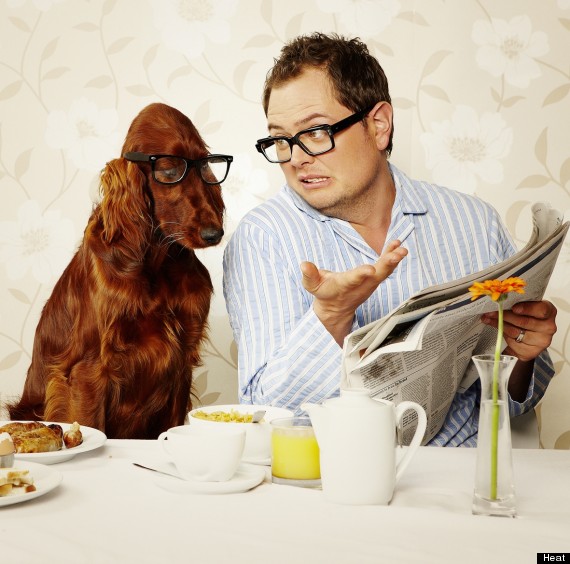 When it comes to famous types we'd like to be bezzies with Alan Carr and Adele are right up there. Funny, down to earth, honest, entertaining... what's not to love?
So with so much in common it's no surprise to hear that away from the cameras Alan and Adele are really good pals and love to do the sort of unshowbizzy stuff that well, we like to do.
Speaking to this week's Heat about his friendship with the singer, he said: "We get on so well because we're both quite normal. Her world's gone a bit crazy and she needs a bit of normality, I think.
"She's the most down-to-earth girl. We have such a laugh. She comes round and we have a cup of tea, a packet of HobNobs, put the world to rights and watch Four In A Bed or Come Dine With Me. She's the least showbizzy person I know. It pisses me off, actually – I'd like to be on her private jet. I'm quite resentful."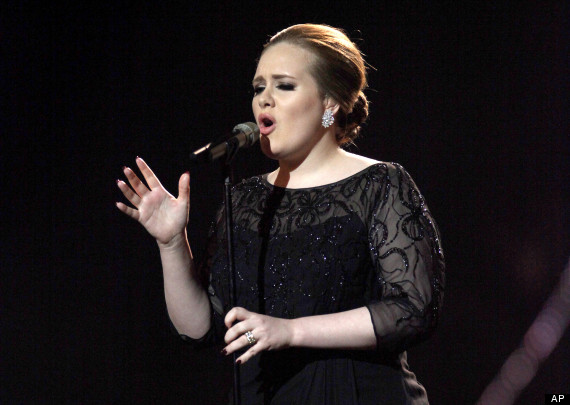 And Alan - who was snapped with his beloved Irish setter Joyce for this week's issue - said he'd love to have Adele at every one of his gigs because of her famous cackle.
"She's so supportive," he said. "Before the Spexy Beast tour, I did warm-up gigs at a little 60-seater room above the Soho Theatre [in London]. She was sat at the back, cackling away.
"Then she came to Wembley and had front-row seats, with that laugh of hers. I wish she could be at every gig I do. I want her in the front row of Chatty Man every week."
He also revealed that the Someone Like You singer's weight loss was down to her giving up the booze.
"She's looking great at the moment, too," he said. "The only reason she's lost all that weight is because she's stopped drinking. She's not on any diets. She had Chicken McNuggets at mine the other night.
"She's just not drinking because of her throat. It's a bit boring, to be honest. It's like having Sister Wendy or a monk round. I love a nice glass of red, but she's like, "Oh no, I'll just have a cuppa."
This week's heat magazine is on sale now. The new series of Chatty Man is on Channel 4, Friday, 10pm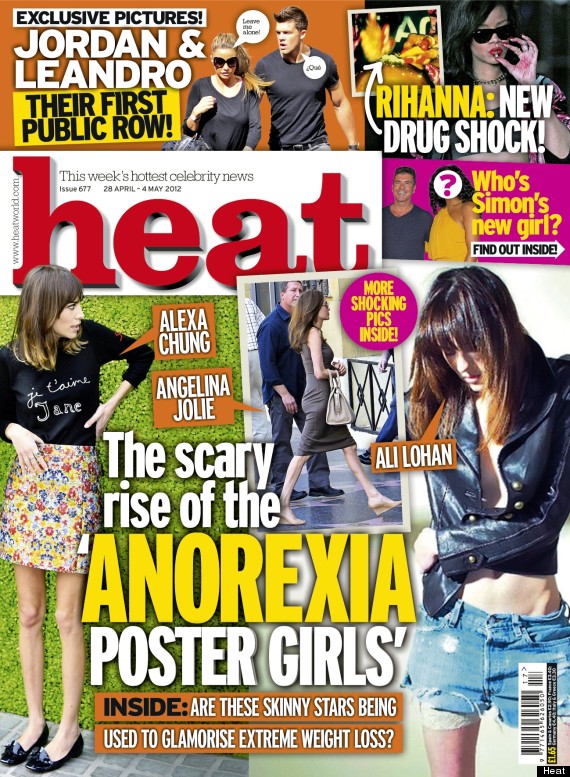 >IN PICS: CELEBS CAUGHT ON CAMERA