 Not long ago TOWIE's James 'Arg' Argent weighed in at 18 stone and could barely run for the bus.
But just six weeks and one intensive bootcamp later, he's completed the London Marathon, socking it to his doubters, including ex-girlfriend Lydia Bright.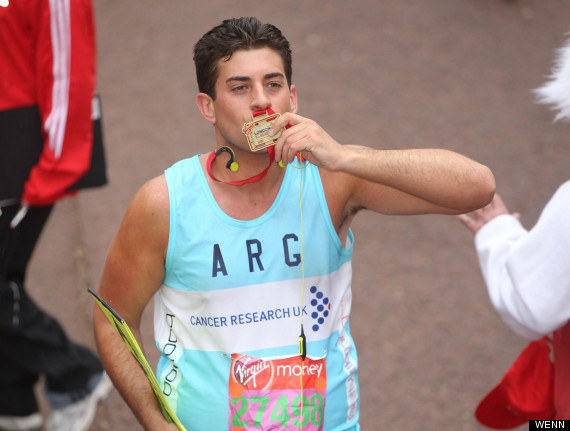 The star - who has shed three stone - was proud as punch as he crossed the finish line with a time of 06:01:01, tweeting: "Received so much stick n lots believed i wouldnt do it but proved those Haters/Doubters wrong! Hope Grandad Seamus is proud!#CancerResearch."
TOWIE's Arg completes the London Marathon
Arg - who was also joined on the 26 mile run by his TOWIE co-stars Cara Kilbey and Billi Mucklow - managed to raise £3,308 for the cancer charity.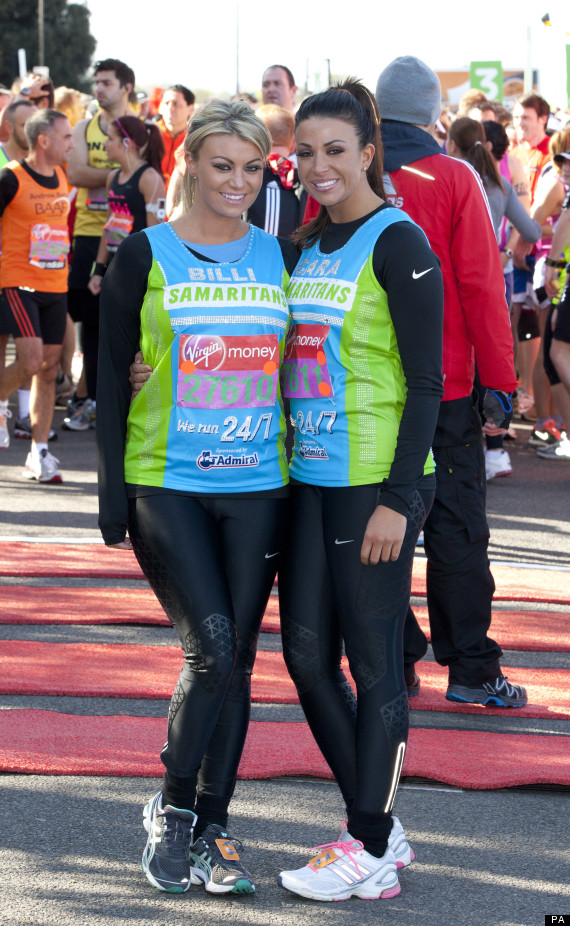 However, Arg was surprised by the pain he was left in following the run, foiling his plans to head down to Sugar Hut for a celebration afterwards.
He tweeted: "You dont understand the pain im in and i honestly thought i was gonna go clubbing after Marathon Party haha! TOWIE @itv2Everyone 10pm! Zzzz."
TOWIE's Arg completes the London Marathon