A two-time Ballon d'Or winner with two World Cup winner's medals and scorer of the most goals at the biggest sporting tournament in the world, Brazilian striker Ronaldo's ingenuity should be the first thing which springs to mind when he is mentioned.
Yet the 2002 World Cup top-scorer is known more for his gobbling up food than chances, and that was evident again on Monday night.
The 35-year-old was in London, looking porkier than ever, ahead of today's Olympic football draw. He was photographed outside of the Rose nightclub in Marylebone, enjoying retirement.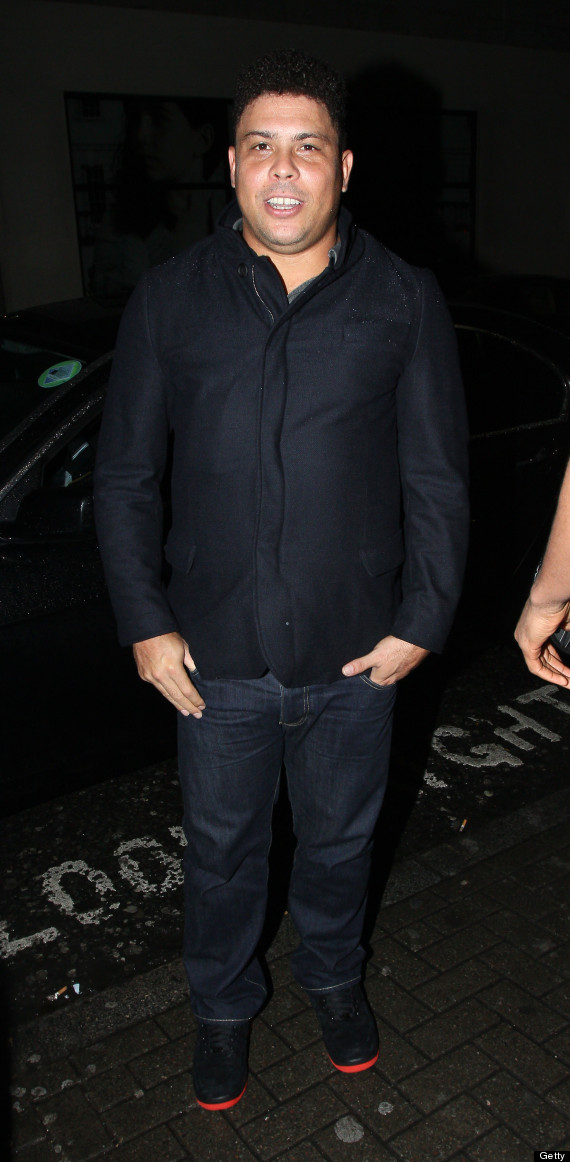 Formerly of Barcelona, Internazionale, Real Madrid and AC Milan, Ronaldo ended his playing career in February 2011 whilst at Corinthians, succumbing to the injuries which had blighted his career.
Ryan Giggs, Clarence Seedorf, Paul Scholes, Alessandro del Piero and Javier Zanetti are all still playing and are all of Ronaldo's generation, which has seen some accuse the Rio-born number nine of squandering his talent.
But what a talent it was, as the following videos will testify...
Flummoxing Bobby Robson:
World Cup final goalscorer:
The greatest World Cup goalscorer of all-time:
When a genius can't run, he finishes: