Meet The Romans With Mary Beard - BBC2, 9pm
The Cambridge Classicist is back exploring Roman street life and defying AA Gill who called her too ugly for TV.
Beard tapped into her historical knowledge to hit back at Gill's nasty remarks: "As a classicist, I know a lot about revenge: the Ancient Greeks and Romans were horribly good at it. But not the crude, getting-your-own-back sort; they always ensured their retribution was absolutely appropriate to the crime." Put THAT in your pipe, etc. Adrian.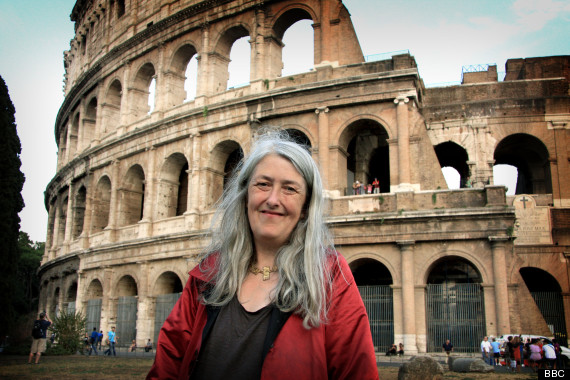 Unzipped – BBC 3, 9pm
Comedian Russell Kane and Radio 1 DJ Greg James, take an indepth look at British behaviour and what really goes on behind closed doors.
This week, Holly Willoughby - who seems to be everywhere at the moment - joins the duo and gives some hygiene advice to a viewer in Cardiff (random?).
Hidden Talent – Channel 4, 9pm
Richard Bacon hosts this new series that aims to sniff out the hidden talents of the nation's average Joes.
Tons of volunteers were tested for a whole host of hidden talents – whether it was a knack for languages or free diving. The most talented participants were then challenged to go as far as possible to realise their potential.