It's been, what, ooooh two days since Imogen Thomas left the UK for a holiday in Mauritius... so it should only be a matter of time before the inevitable cleavage flaunting bikini pics appear on Twitter.
What's that you say? They already have? Oh, standard.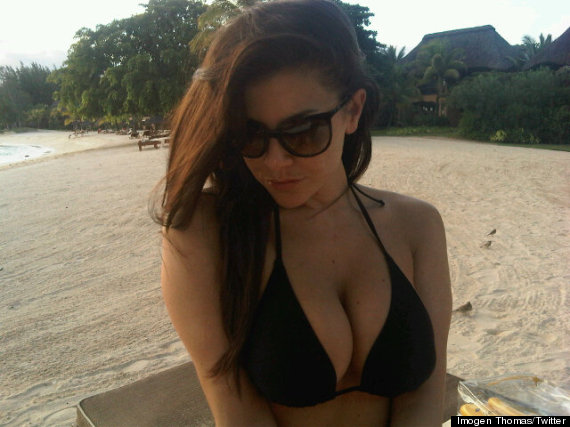 Never one to disappoint, Imo tweeted some saucy snaps as she soaked up the sun.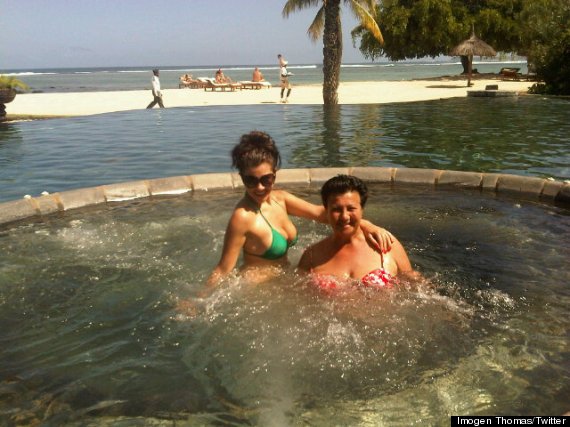 And if these weren't enough salt to rub in our wounds as we watch the rain hammering our office windows, she then started banging on about just how exclusive her resort is.
"This place is so private. The Shanti Maurice Nira Hotel...it is paradise. Security on our private beach..I feel like a VIP haha! #special xx,"
"BTW no one can get in unless they try and get past security which will not happen. I think its honeymoon paradise...I am so lucky ♥"
Nothing like getting away from it all, eh?
> IN PICS: CELEB GETAWAYS