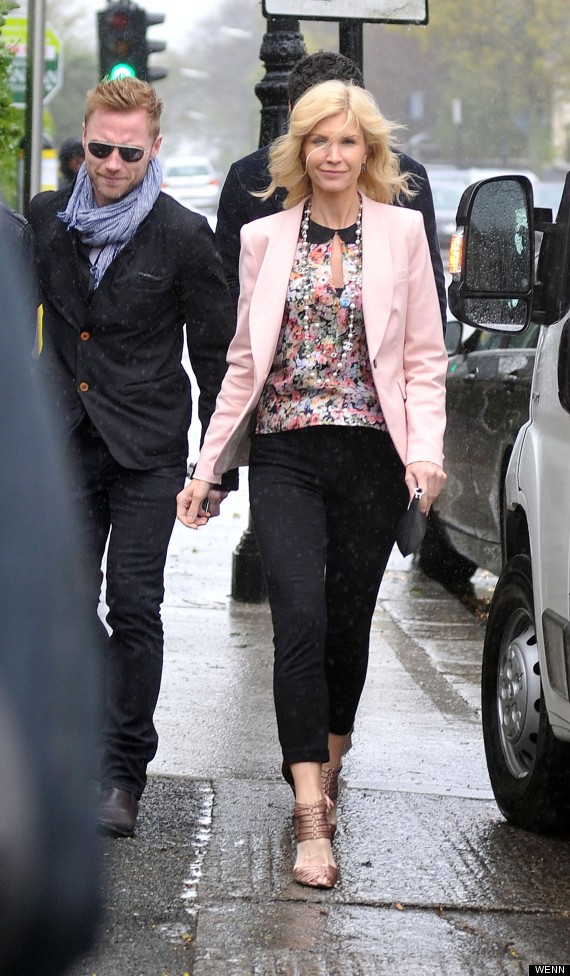 It's been less than a month since they announced their split but Ronan Keating and his estranged wife Yvonne put on a brave united front earlier today for the sake of their son, Jack.
The pair were spotted heading to St. Sylvester's Church in Dublin to attend Jack's confirmation.
The pair are keen to remain friends for the sake of Jack and their two daughters, Melissa and Ali and have insisted there will be no messy divorce proceedings or issues over dividing up their £24million fortune.
A source told The Mirror: "There will be no court battle over who owns what or who is entitled to what. That is the furthest thing from their mind. They still love each other very much.
"The family is not broken up. Their aim when they told their kids about the break-up is that family life doesn't change for them."
Both have kept a low profile since announcing their separation earlier this month after keeping the split secret for three months.
The only sighting of Yvonne was when she was spotted running errands in Dublin and Ronan's only public appearance was at last week's Olivier Awards at the Royal Opera House.
IN PICS: CELEB PICS OF THE DAY