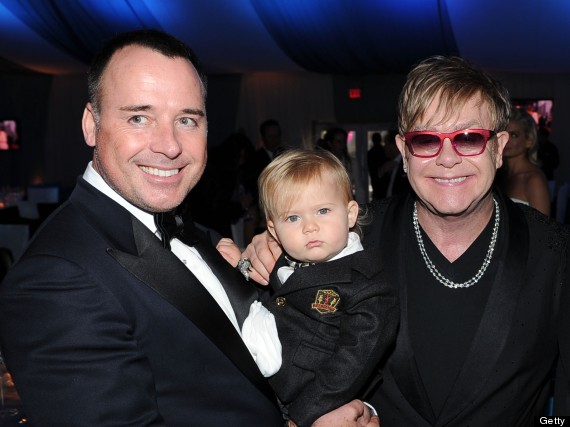 David Furnish has revealed that he and his partner Elton John want a second child.
The civil partners already have a son via a surrogate but now the couple have confirmed they want a sibling for 15-month-old Zachary.
In an interview with London's Evening Standard, David said: "I would like Zachary to have a sibling. I think he would be better with a sibling than on his own. It's something we talk about all the time. But in terms of when, where and how, nothing's decided yet.
"I think we are going to wait till this summer. Our life is always like a treadmill with Elton constantly working and touring. But when we go away to our house in France, that's when we sit back and go, 'OK, how is this working, how are you feeling?'"
"We could go back to the same egg donor, so biologically there would certainly be a connection between brother and brother or brother and sister."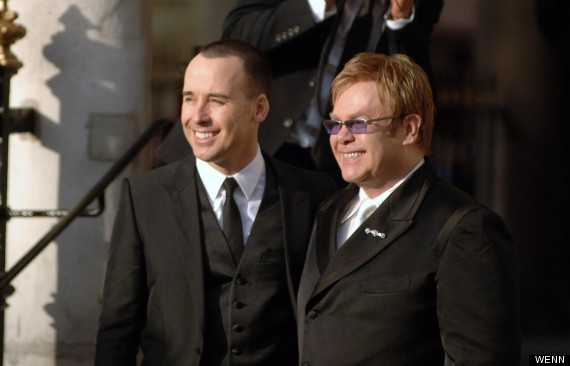 Elton had previously confirmed that neither he nor David know who the biological father of Zachary is as they both donated sperm to the surrogate mother - something they intend to repeat for their second child.
Zachary's mum remains unnamed and Furnish stressed that because of the impact on her own family they may find an alternative surrogate mother.
"It's a big commitment to make," he said. "Nine months of their life that doesn't just affect them but their children, their husband, their partner. If we found a surrogate who is half as beautiful as our first, we would be very lucky."
Elton and David - who got hitched in a civil partnership ceremony in 2005 - recently spoke of their concerns about their son growing up with two famous dads.
Speaking to Attitude magazine, David said: "I think he's going to have a lot of attention thrust upon him. He's going to be potentially doubly stigmatised, because one of his parents is extremely famous and because he comes from two dads.
"We've taken advice from counsellors. We've put a whole scrapbook together about his creation, the people who were involved in the process and how the intent was about love.
"We're going to raise him to be proud of who he is."
> CELEB PICS OF THE DAY