The problem when you have a well dressed celebrity baby is that they will upstage you, even if you're a mega-famous fashion designer.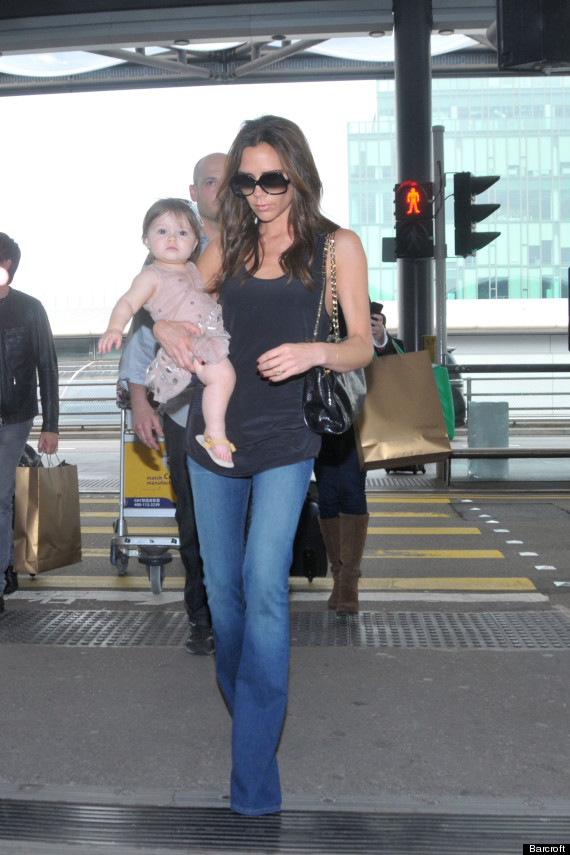 And as Harper Seven Beckham jetted out of Hong Kong airport with mum Victoria earlier today, that's exactly what happened.
As Posh dressed down in a strappy top and boot leg jeans, Harper became a baby ballerina in a cute dress and matching headband.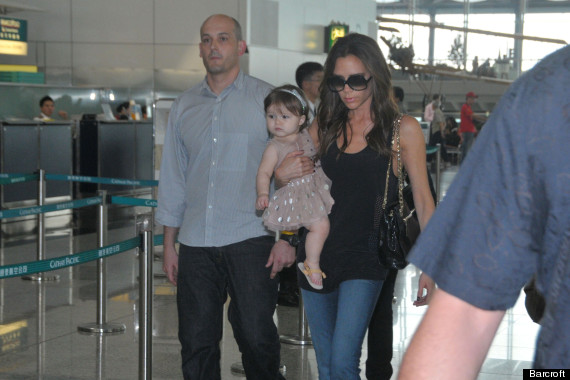 Super-stylish Harper could soon be following in her mother's footsteps with a foray into the fashion world.
The tot has been asked to become the face of baby brand My1stYear.com, after impressing them with her range of looks.
The company sent an open letter to Harper (which we're sure mummy read to her) requesting her assistance in the promotion of the company.
"Both your parents are fashion icons, and we can see no reason why you shouldn't start your own career in the fashion industry even at your young age," they wrote.
"Due to child labour laws we cannot negotiate a contract or salary directly with you, that is why your Mummy and Daddy have been copied in on this letter. We are happy to speak with them about your fee; however, we are prepared to pay you a significant amount to be the face of our new range."
> IN PICS: CELEB PICS OF THE DAY