She's got a busy promotional schedule for debut single Young at the moment and before she knows it she'll be amid all the chaos of The X Factor again when auditions for the next series kick off next month, so it's no wonder Tulisa's taking the time to rest up while she has the chance.
T grabbed forty winks in the back of her car as she travelled between promo stops.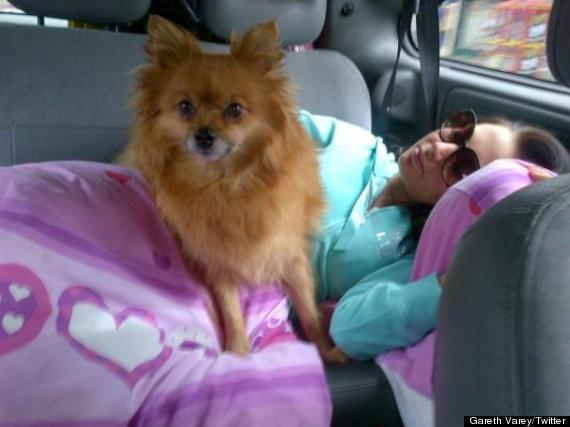 And with her boyfriend Jack O'Connell currently away filming, Tulisa has swapped cuddling up to him for snuggles with her pet pooch instead.
As she slept, just like any good friend should, her PA Gareth Varey snapped the star and posted it on Twitter.
Although if she was our mate she would have woken up with a biroed moustache - or probably ruder - on her face.
She's also due to appear on Alan Carr: Chatty Man tomorrow night, where it's been reported she will talk about her leaked sex tape.
Alan told the Daily Star: "Tulisa's coming on the show to talk about the bl*w job."
He added: "What I found funny is that people weren't offended she did it. They were offended how bad she was."
> IN PICS: CELEB PICS OF THE DAY