A man suspected of killing two people in their own homes is a known drug user who had been released on court bail, the detective leading the manhunt has said.
James Allen has previous convictions for violence and has served a custodial sentence, Detective Chief Superintendent Gordon Lang told a press conference in Middlesbrough.
The 35-year-old suspect is being urgently sought by police following the separate murders of Julie Davison, 50, in Whitby, North Yorkshire, and 81-year-old Colin Dunford in Middlesbrough.
The detective said there had been a number of reported sightings of Allen in Middlesbrough, Scarborough and Whitby as detectives stepped up the manhunt.
He urged the suspect to give himself up, saying: "James Allen, stop now. Do the right thing. Consider the consequences.
"You have inflicted terrible injuries and death on two families. Stop and hand yourself in."
Mr Lang confirmed Allen was on court bail for an offence, although he did not disclose what it was.
He also said that Allen had had contact with the probation services and was being investigated for other alleged offences, which he would also not disclose.
Mr Lang said: "People should take common-sense precautions, safety first. Lock their doors, lock their windows and check who's knocking on your door.
"Clearly this is a man who is a dangerous man, but we are putting absolutely everything into finding him, tracking him down and bringing him to justice.
"There's a massive police operation in place here. Over 100 detectives, two forces, not an inch between these two forces, absolutely working in partnership with one goal, and that is to find James Allen and arrest him.
"I would appeal to general members of the public. If you've got an elderly neighbour then look out for them, reassure them. Be public-spirited, be community-spirited and help them."
The detective said he was investigating an alleged offence at Allen's address in Lothian Road over the weekend, but officers had not been able to speak to him about it.
Mr Lang said Allen, originally from Blackpool, knew Mr Dunford when he lived next door to him in Leven Street about a year ago.
The officer said it was not thought Allen knew Ms Davison.
He said robbery was a possible motive behind the attacks, but he stressed he was keeping an open mind.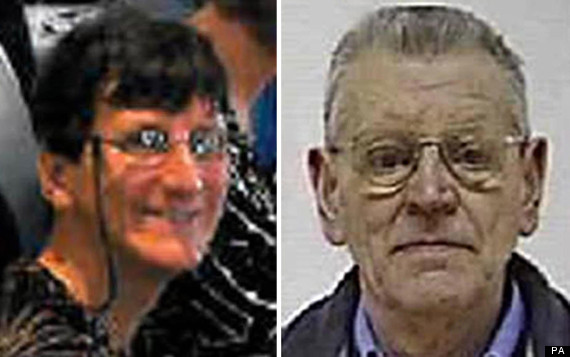 Murder victims Julie Davison and Colin Dunford
The senior detective said the suspect could have tricked his way into Ms Davison's home.
Officers are keen to trace a black bicycle with suspension which Allen had with him.
Mr Lang said it was feasible that Allen had cycled between Middlesbrough and Whitby - a distance of more than 30 miles (48km) - although the officer said they were also looking at other modes of transport he may have used.
The bike was seen outside Ms Davison's home and at Mr Dunford's property.
He described Allen's state of mind as possibly "confused and chaotic".
He added: "We are 100% committed to tracking him down. This is a 24/7 operation. If you see James Allen, do not confront him, dial 999."
Cleveland Police and North Yorkshire Police issued a joint appeal to find Allen after officers linked the two deaths yesterday.
A post-mortem examination on Mr Dunford, who was last seen alive at around 5pm on Sunday, showed he had suffered serious head injuries as a result of a significant assault.
He was found dead at his terrace house in Leven Street, Middlesbrough, on Monday after he failed to appear at Samuelsons Working Man's Club, where he was a daily visitor.
Detectives said there was no sign of forced entry at the house.
Ms Davison, who lived alone, was found dead by her sister at her rented flat in Church Square on Wednesday. She had also suffered serious head injuries, police said.
Detectives described the killings as "two brutal murders in the victims' own homes".
Cleveland Police earlier confirmed that a number of officers were involved in an "ongoing operation" in different parts of Middlesbrough to find Allen.
Police stood guard outside a property in Lothian Road in the town today as forensic officers in white boiler suits entered the property.
Neighbours said Allen was seen at the property at the weekend.