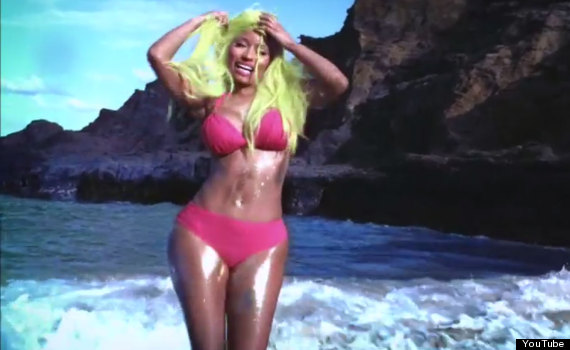 Ok, we admit it. It took us a while to appreciate the complete bonkersness of Nicki Minaj, but now that we have, we're TOTALLY obsessed.
And that has grown to whole new levels now that the video for latest single Starships has been unleashed.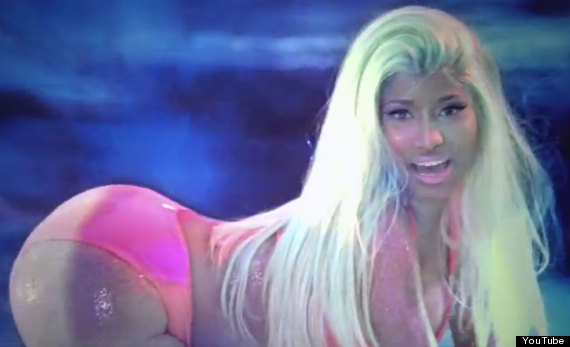 In the promo clip, Minaj's famous derriere is as jiggily as ever, as she shakes her rump left, right and centre in various scenes - including one which sees her writhing about on a beach wearing a teeny pink bikini and a green wig.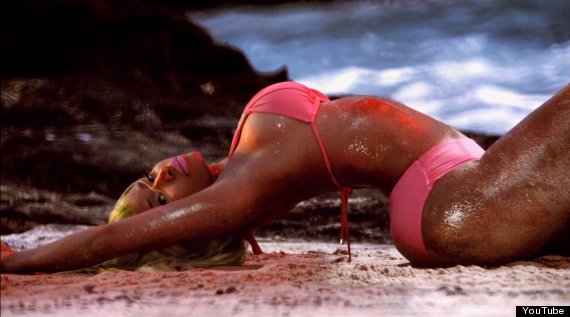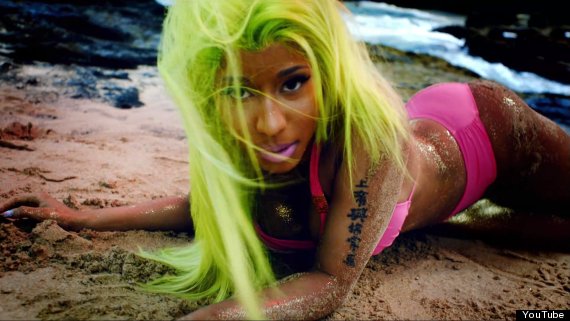 After getting down and dirty in the sand, she then heads to a neon beach party with her barbz for a bit more bum shaking.
Well, if you've got it, flaunt it, that's what we say.
> CELEB PICS OF THE DAY