 It's all been rather quiet on the Lady Gaga front lately so it warms our cockles to see the singer has kicked off her massive world tour and is back causing trouble and wearing ridiculous outfits like this one once again.
Gaga - who opened her 60 date Born this Way Ball in Seoul on Friday - opted for a dress made out of purple hair for her arrival in Hong Kong at the weekend.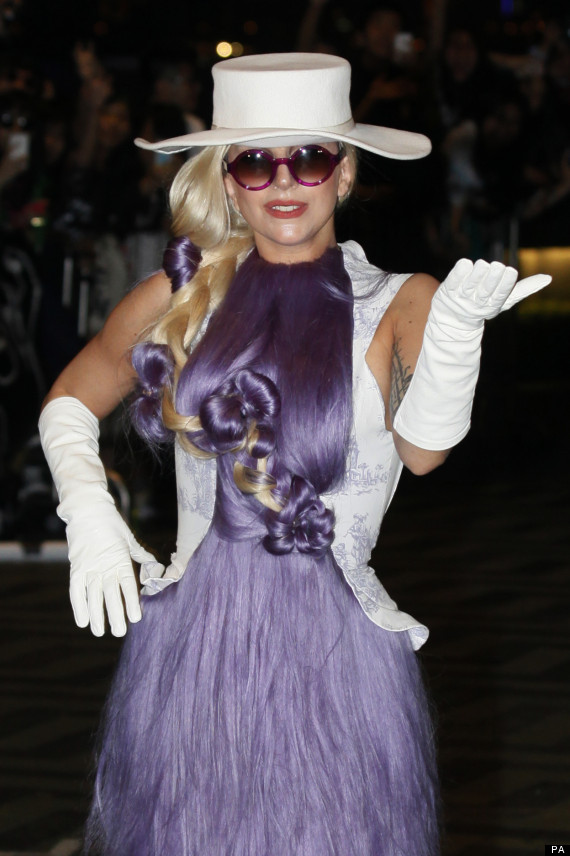 She'll play four dates in HK before touring the rest of Asia, Australia and Europe. She arrives in the UK in September for dates in London, Manchester and Dublin.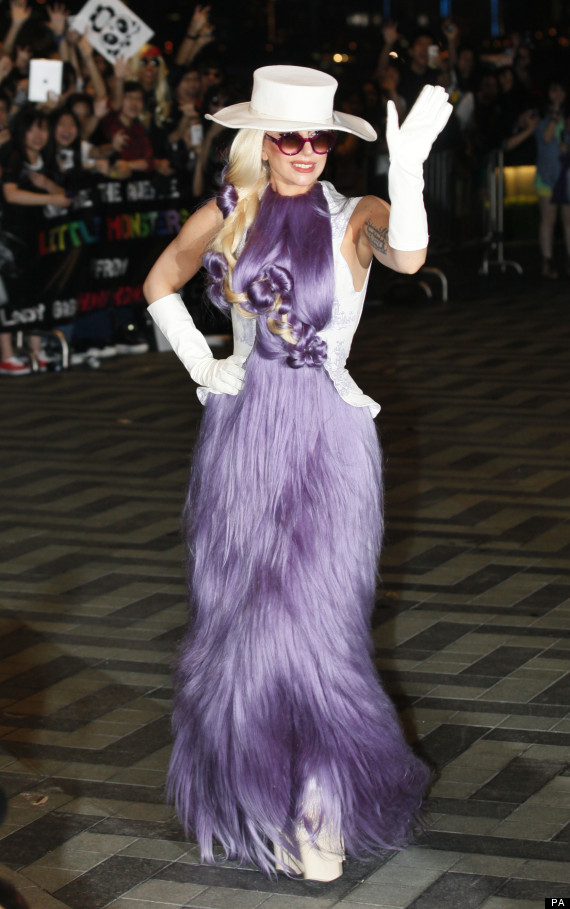 The opening night of the tour was met with protests in Korea where the singer was branded 'pornographic' by conservative Christian groups who demonstrated outside the Olympic Stadium.
Protest leader Rev, Yoon Jung-hoon told Reuters: "Some people can accept this as another culture, but its impact is huge beyond art and debases religions. Even adults can't see her performance, which is too homosexual and pornographic."
Despite this, he still said he would be attending the show "to monitor its content".
Hmmmm.
And it doesn't look like things are going to calm down for the rest of the tour either. Upcoming shows in Taipei, Manila, Singapore and Jakarta have all been met with protests from locals too.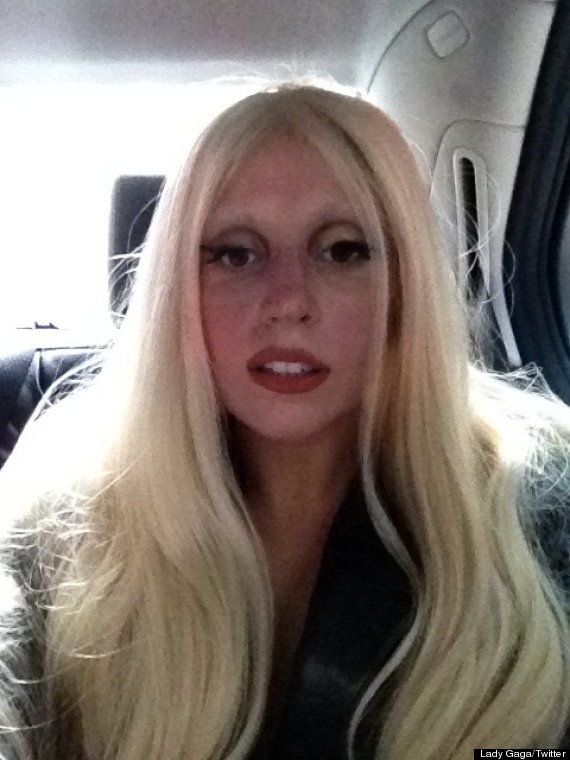 Not that any of this seems to be bothering Gaga who is far too busy keeping fit in between shows. Posting a make-up free pic to Twitter earlier today, she wrote: "Exhausted after Hong Kong spin class! I love this city, you can work out & buy a fake Birkin on the same street."
>IN PICS: LADY GAGA'S MOST OUTRAGEOUS LOOKS