The man charged with causing a three-hour siege that shut one of the busiest streets in Central London was a BNP candidate in the 2010 general election.
Michael Green was charged on Saturday with possessing a weapon, false imprisonment and making a bomb hoax after armed police closed off Tottenham Court Road on Friday.
The anti-racist organisation Hope Not Hate exposed the 48-year-old, who allegedly threatened to blow himself up on Friday, as the BNP candidate for Stevenage during the 2010 general election, which was confirmed by Stevenage local paper The Comet.
A profile of Green in the Hertfordshire Mercury lists his policies for election, picturing the suspect along with candidates for UKIP, the Conservatives, an independent, Labour and the Liberal Democrat.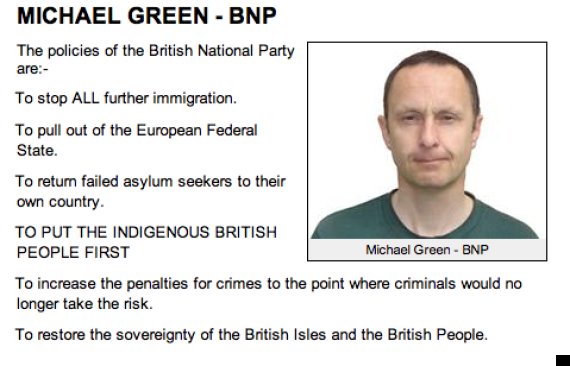 Green came fifth in the election, with 2.26%.
The revelation comes after BNP head Nick Griffin openly mocked the suspect on twitter, writing:
Photo gallery See Gallery
The BNP did not respond to questions when contacted by The Huffington Post about Green.
Green appeared at Highbury Corner Magistrates Court on Monday charged with possession of a weapon for the discharge of a noxious liquid/gas or electrical incapacitating device.