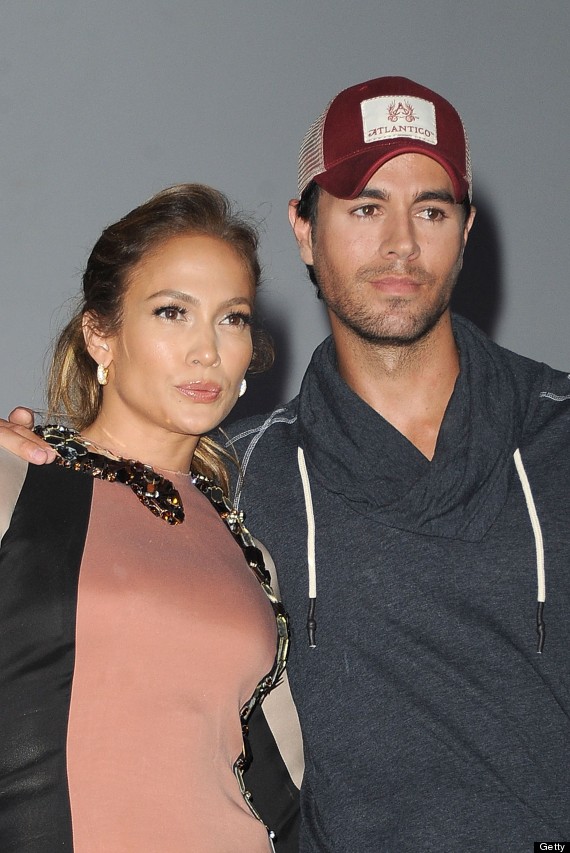 No, Jennifer Lopez hasn't dumped her toyboy lover Casper Smart to move on to the Spanish superstar - but she is going on tour with him.
Jen and Casper arrived hand-in-hand at LA's Boulevard 3 ahead of the press conference to announce the 13 date joint tour. The live dates will see J-Lo and Enrique Iglesias spending the summer together as they perform live shows across North America. The tour will kick off in Montreal, Canada on 14 July and will include dates in Washington D.C., Chicago, LA, Atlanta and Miami.
News of the tour comes as J-Lo's former personal driver started legal action against the singer and her manager.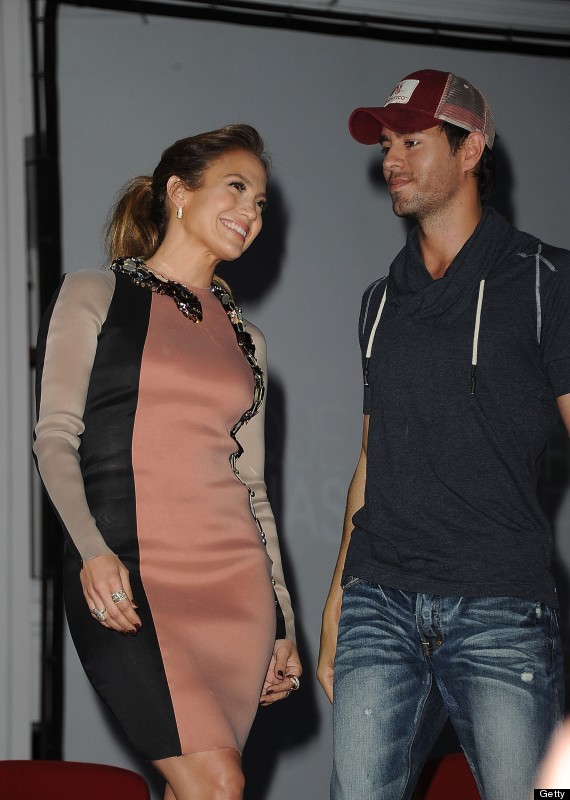 Chauffeur Hakob Manoukian - who started driving for the star and ex-husband Marc Anthony in 2005 - claims the former couple convinced him to shut down his company and work exclusively for them as their Head of Security and Transportation but also took on duties for her manager Benny Medina who he claims disliked him from the start.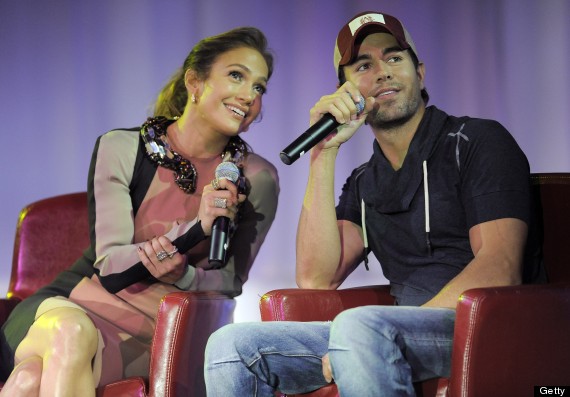 According to TMZ, Manoukian, who was born in Iraq, claims Medina would criticise the way he dressed, verbally abused him in public and persuaded J-Lo to demote him which resulted in him being forced to resign.
He is now suing the singer and her manager for undisclosed damages.
J-Lo has yet to respond to the claims but Medina described Manoukian as a "disgruntled employee who chose to quit" in response to the allegations.