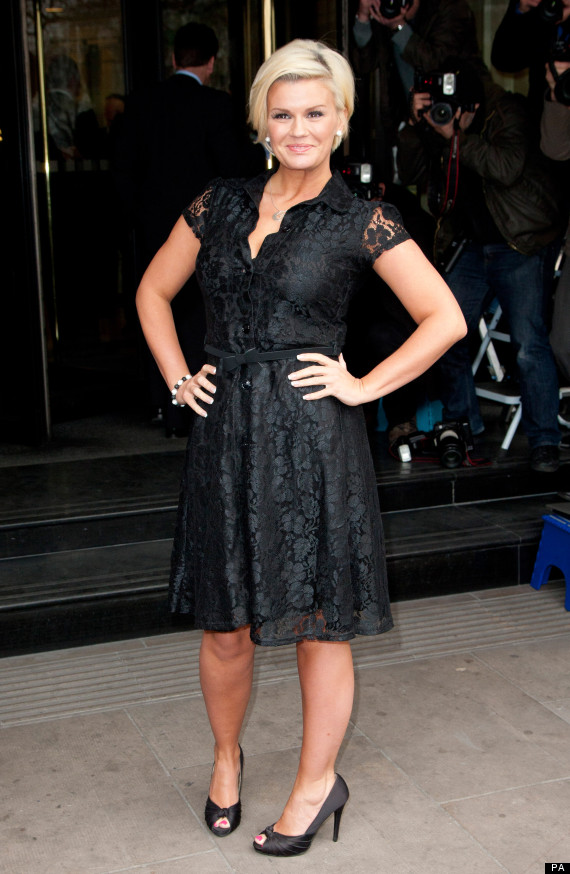 She previously underwent £15,000 worth of plastic surgery to return her body to its pre-pregnancy state, and Kerry Katona has gone under the knife once again - she's had a secret tummy tuck.
The reality star previously had a body overhaul in 2008 as part of her MTV television show and was delighted with the results at the time.
However, Kerry, 31, is no longer content with her body and has once again attempted to improve her figure.
In her OK! magazine column, she writes: "Right now I'm high as a kite on painkillers because I'm recovering from a tummy tuck! No matter how much weight I lost, I couldn't get rid of a pocket of skin that hung like a kangaroo pouch!"
The former Atomic Kitten singer reportedly spent £8,500 on the operation and hopes to lose 1st 7lbs as a result.
The star - mother to daughters Molly, Lilly-Sue and Heidi, and son Max - admitted she was unhappy in her skin earlier this year and was hoping for an offer of liposuction.
She told Closer magazine: "After having four kids, I'm not confident about my belly. When Max was born in 2008, I was offered liposuction for a TV show - and I think I'd have it all if I could get it for free. In the past few weeks, my arms have become super toned. I feel like Arnold Schwarzenegger... but I still hate my stomach."
Kerry's attitude earlier this year was a far cry from her opinion after the initial surgery in 2008.
At the time, she told Zoo magazine: "I love it! I actually cried at first because I was so shocked. It is a big difference - but as the weeks have gone by, my waist has got smaller, my boobs have been healing and now I can wear size 10 tops!"
>IN PICS: SURGERY CELEBS