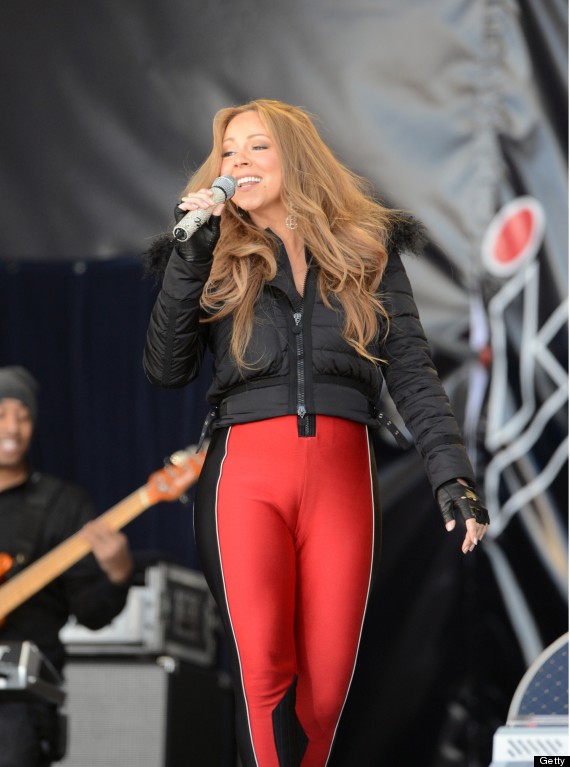 I'm not surprised Mariah Carey wants to show off her new slimline figure after losing a whopping 5 stone since giving birth but maybe she should leave the skin-tight spandex to Gaga.
The 42-year-old star - who gave birth to twins Monroe and Moroccan one year ago - showed off a lot more than her curves in the red and black outfit as she performed at the Top of the Mountain concert in Austria.
Two words, Mariah: camel toe.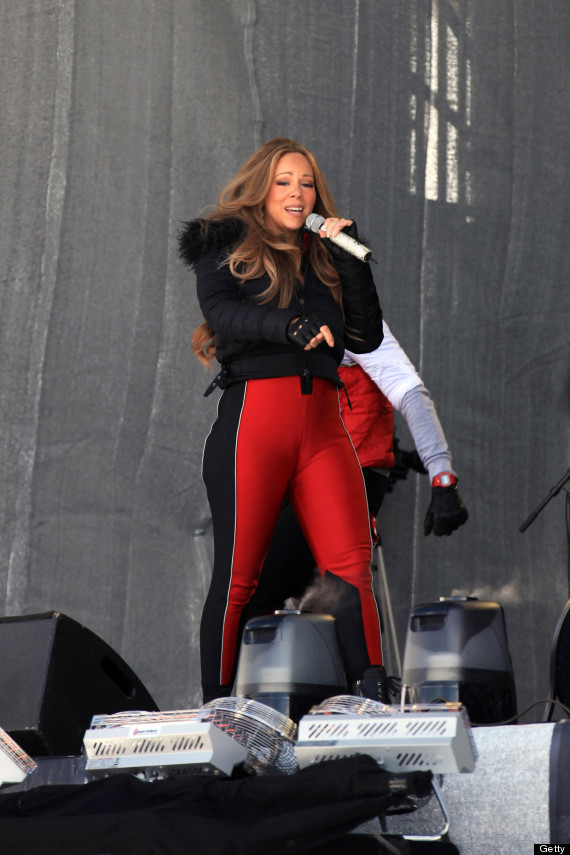 After the show, Mariah took to Twitter to thank fans, tweeting: "Thank you to all the fans who came out to the show! I hope you liked Underneath The Stars which I did especially for the lambs.. LYM!... Singing at this altitude is almost like giving birth to twins, which I did last year on this day.. lol! Happy birthday dembabies!!"
The concert came just days after she renewed her wedding vows with hubby Nick Cannon at the top of the Eiffel Tower in Paris - and by the looks of it, even he can't quite believe his wife's outfit.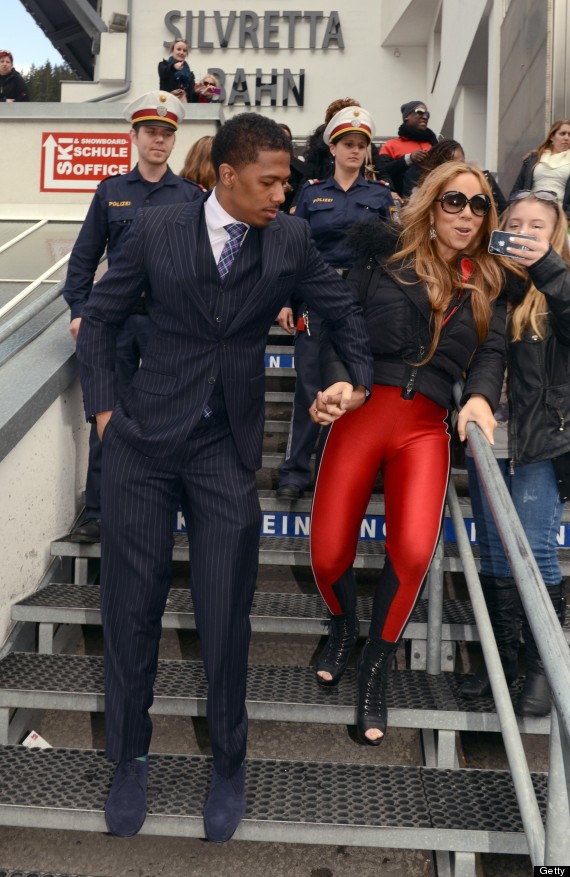 Well if he isn't going to say anything to the renowned diva, then who the heck will?
Follow Baggers Bites on Twitter
>IN PICS: FLASHING CELEBS