She's been described as deluded, arrogant and conceited, and yet Samantha Brick has waded back into the spotlight – this time in support of AA Gill's assertion that academic Mary Beard is too ugly for TV.
The spat erupted last week after Gill insulted Meet The Romans presenter Mary Beard, branding her "too ugly for television".
An outspoken restaurant reviewer and critic, Gill suggested Beard, who is a Cambridge University classics professor, apply for the Channel 4 programme The Undateables, which features people with facial deformities and disabilities in their quest to find love.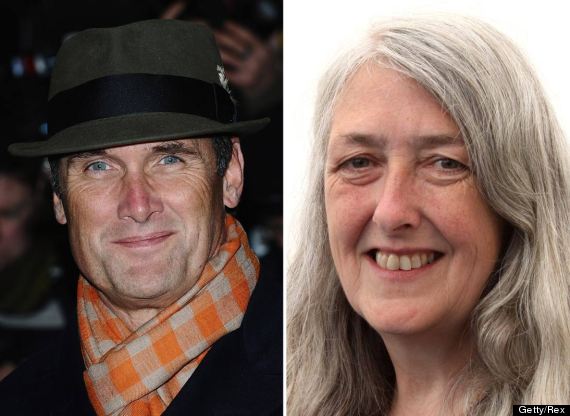 Samantha Brick has thrown in her two pence over the Mary Beard and AA Gill spat
Gills's Wikipedia page was subsequently hacked, with the entry labelling him as "a pitiable little sexist". It added that his current employers at the Sunday Times were thinking of hiring "a twelve-year old playground bully who would produce the same work for pocket money and half a pack of Marlboro Lights".
It went on to mock the controversial critic, saying "his essays are known for their humour [citation needed] and lack of relevant content, and are characterised by shallow and insecure sniping at people whose success he finds intimidating."
Not one to miss an opportunity, Brick has thrown in her two pence, firing off a missive via The Daily Mail: "While there is no denying that Ms Beard is a supremely intelligent and fiercely ambitious woman, there is absolutely no chance of her becoming a successful broadcaster in prime-time slots on flagship TV channels. The plain truth is that Ms Beard is too ugly for TV."
Scroll down for slideshow images of Samantha Brick on This Morning and shots of the journalist at home with her husband
SEE ALSO
The 41-year-old blonde, who claims to have received near constant hostility from women jealous of her good looks, continued, suggesting Professor Beard's producer "sit her down and discuss a makeover".
She adds: "The greatest tragedy isn't Ms Beard's wild hair, ungainly posture or make-up free face: it's the fact that the BBC didn't offer her guidance on her appearance in the first place."
For her part, Professor Beard responded to Gill, again via The Daily Mail, criticising him for his "misogynist" remarks, accusing the critic of being "sexist" and unable to cope with clever women.
She added: "Maybe it's precisely because he did not go to university that he never quite learned the rigour of intellectual argument and he thinks that he can pass off insults as wit."
This morning the academic responded to the latest furore by telling The Huffington Post UK: "Just to say I wont be losing much sleep about S Brick.. and just hope that all this silly stuff doesn't detract from the programmes. It's the ROMANS who are the star of this show, not M BEARD!!"
She echoed her sentiments via Twitter:
Brick burst into the media spotlight after revealing that even when dressed down in a "demure, albeit pretty, top" she attracts the ire of fellow women and "snarky comments".
She recounted the time the pilot of her plane sent her a bottle of champagne in admiration for her beauty, how barmen frequently wave away her money when she tries to pay for drinks and the occasion a stranger in the street randomly presented her with a bouquet of flowers.
She wrote: "Whenever I've asked what I've done to deserve such treatment, the donors of these gifts have always said the same thing: my pleasing appearance and pretty smile made their day."
Brick's claims her life has been blighted by her beauty saw her make an appearance on ITV's This Morning, where she fanned the flames further, stating: "Women are not nice to each other. They always stab each other in the back. In my experience anyway."
She has since revealed the reason she has such terrific confidence in herself is the unswerving love of her father, confessing: "Unashamedly, I am a daddy's girl, utterly confident in my father's love."