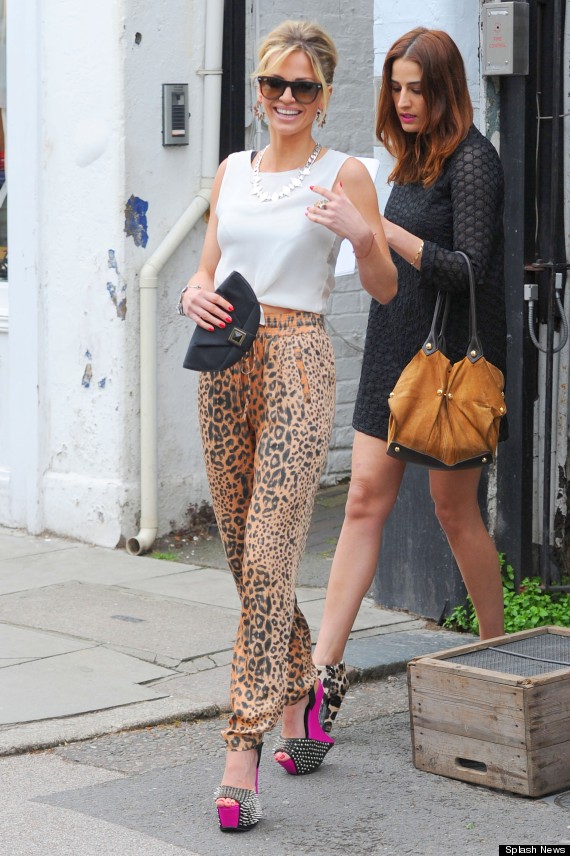 It looks like Sarah Harding has been taking some style tips from her Girls Aloud bandmate Cheryl Cole as she stepped out in London today.
Dressed in a pair of animal print pantaloons and a pair of fluorescent hoof shoes it looked like Sarah had raided Chez's wardrobe from the set of her new single.
In the sizzling vid for Call My Name, which was released earlier today, Cheryl wears the same style trousers and a pair of neon skyscrapers.
Cheryl Cole on set of new video
And it isn't just her look that has influenced Sarah - her new sound has too.
After Cheryl got DJ Calvin Harris on board to pen her clubby new single, it's been revealed that Sarah has teamed up with producer Paul 'Groucho' Smykle to write a dubstep track for her.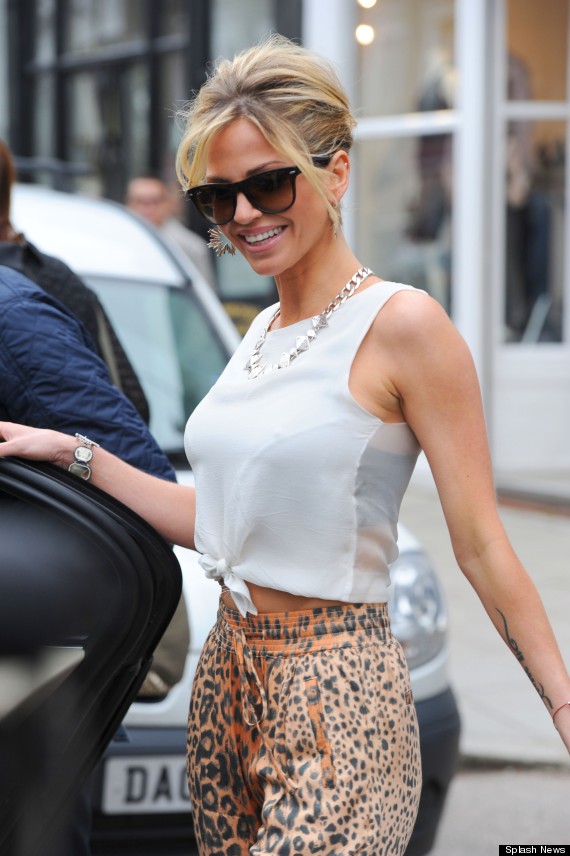 A source told The Mirror: "The pair met up at Kensington Park Studios last week and got stuck into working on a new sound for her.
"She really wants to make people sit up and take notice, with a single that would never have been expected from her.
"Sarah realises it's time to try something different, so she's having fun experimenting."