Stephen Hendry, seven-time World Snooker Champion, has retired from the game.
The Scot announced he was quitting the sport after a 13-2 mauling at the hands of Stephen Maguire at the Crucible on Tuesday evening.
Hendry, 43, claimed he made the decision three months ago.
"There's a few reasons - the schedule, the fact I'm not playing the snooker I want to play, and the fact I'm not enjoying practice. It was quite an easy decision," he said.
"I didn't tell many people [before the tournament], but this is me finished from tournament snooker."
Hendry made a maximum 147 break in the first round against Stuart Bingham, and admitted his animated reaction was due to his appearance at the Sheffield theatre being his last.
Hendry's 147
Prior to his elimination last night, he was making strides in his quest for a record eighth World Championship.
The 147 against Bingham was his third maximum - a record he now shares with Ronnie O'Sullivan - and he beat defending champion John Higgins 13-4 on Saturday.
"It's a sad day that I won't play here [at the Crucible] again, I love playing here but it's a relief as much as anything," he told the BBC.
"I want to do other things now. I've got a lot of commitments now in China, which I've signed up for and I can't do that and play snooker because I would never be at home."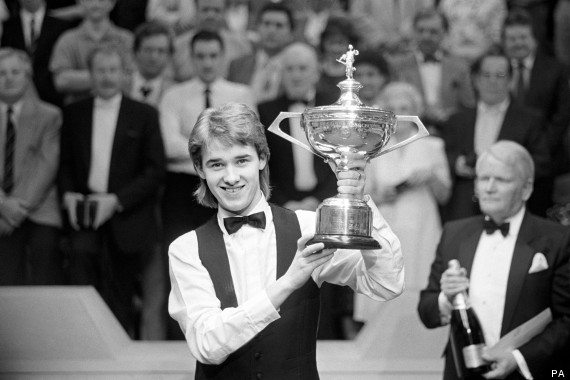 Becoming the youngest World Champion in 1990
A participant in 27 successive World Snooker Championships, the least the Scottish great deserves is a selection of videos in tribute to his enduring class:
Stephen Hendry Doing the Business in 1988:
Hitting a maximum against Maguire in 2011