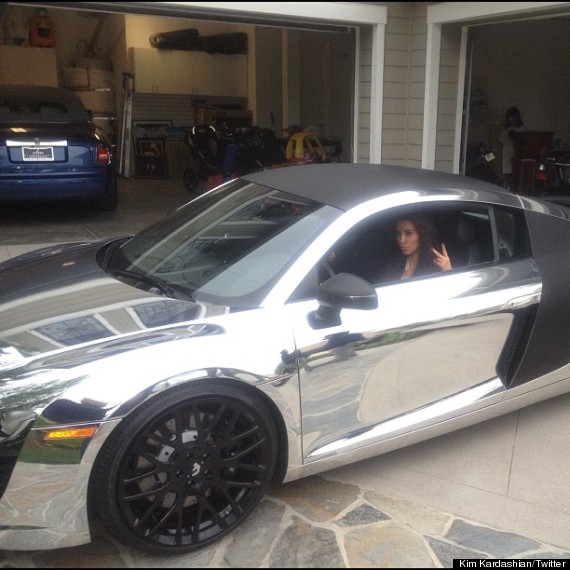 It looks like her Kanye West's love of all things bling is rubbing off on girlfriend Kim Kardashian.
The reality star jumped into the driver's seat of Scott Disick's new chrome-plated car to pose for a few snaps which she then uploaded to her Twitter page with the message: "Scott's sick new car! Chrome!... Who needs a mirror when I'm driving @scottdisick's car!?!"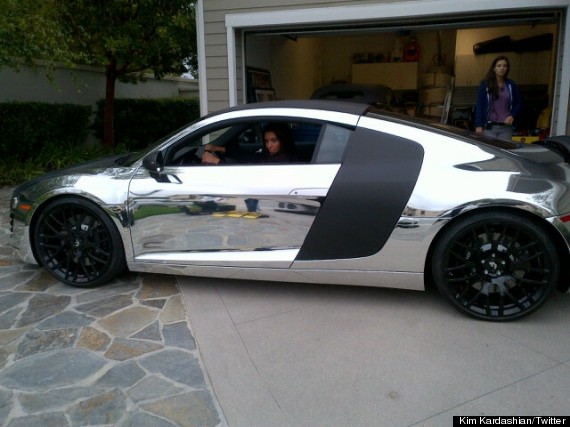 The Audi R8 - the same model that One Direction's Harry Styles has just taken delivery of - has been customised in the reflective material especially for Kourtney Kardashian's partner.
After tweeting the pics Kim was inundated with messages from concerned fans who spotted a what they thought was a ghostly-looking young girl lurking in the garage.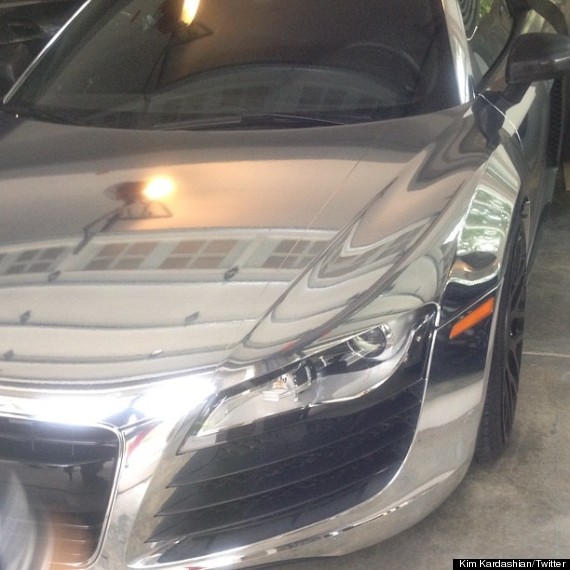 But Kim soon put their minds at rest, tweeting: "Seeing your tweets about the creepy girl in my Instagram pic! It's a cardboard cut out of Kourt when she was little lol. No ghosts here!"