For most children a day at the zoo is a memorable experience.
But this youngster might find himself scarred for life after a close-call with a hungry lioness.
A 36 second YouTube video entitled "Lion at the Portland zoo goes crazy trying to eat my zebra striped baby!" shows how the queen of the jungle comes perilously close to devouring the young vistor.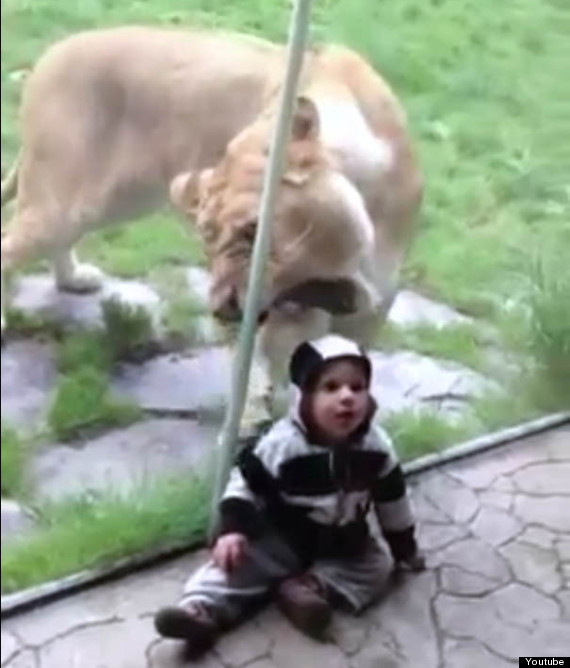 He's behind you: Fortunately thick glass kept the young lad safe
The lioness spotted the child, dressed as a zebra, at Portland Oregon zoo, and sprung into action.
It clawed at the glass and tried to bite off the child's head.
Onlookers laugh and one says: "Jack, look behind you," while another says: "That's like almost not cool".
The contributor to YouTube left this description on their video:
At the zoo in Portland, Oregon the usually lazy lioness, Kya, tries desperately to eat my son through the glass. Jack is coincidentally dressed like a baby zebra in his black and white striped hoodie.

He is brave though and calls her "kitty kitty". That's my boy.
Comments from viewers of the video are mixed with one saying: "I kinda feel bad for the lion. that baby almost got his face rearranged," while another writes: "Poor lion, she looks hungry and desperate =( someone feed her that little zebra meat bag".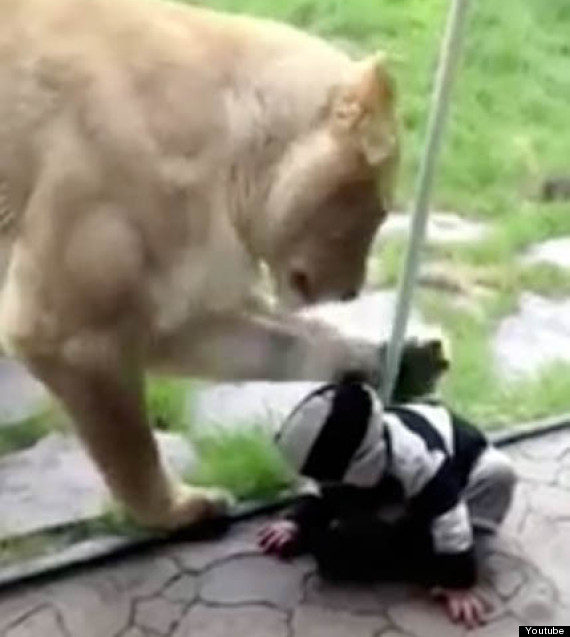 Better luck next time: Jack seems pretty relaxed as the lioness claws at the glass