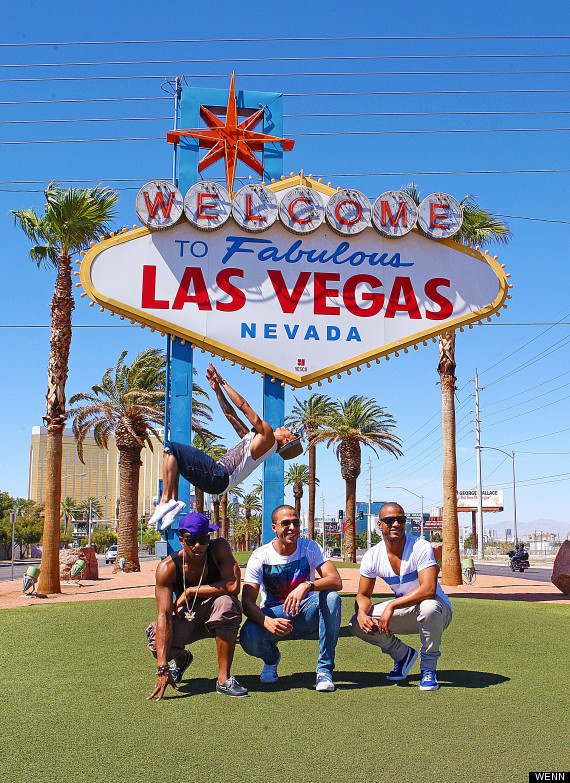 Marvin Humes' and the rest of JLS are certainly making the most of his stag do in Las Vegas.
After arriving in Sin City earlier this week, the stag party didn't waste any time in getting straight on it for an all-night bender that saw Marvin handcuffed to little person 5 Cent for the duration. The boys were back on the booze yesterday at a pool party at their hotel which saw Marv being egged on by his mates to chug as many drinks as possible. Brits abroad, anyone?
We hope for his sake that he didn't go too crazy though because the gang later took to the skies for a helicopter ride over the Grand Canyon. Let's hope he remembered to take a sick bag. Bleurghh. > CELEB PICS OF THE DAY
Celeb Pics Of The Day: 3 May 2012