We do love a good Twitter spat here at Huff Post Celeb but even we're shocked at the virtual catfight that has broken out between X Factor runner-up Marcus Collins and former TOWIE errrm, 'star' Maria Fowler.
Both were at the the launch of Scouse Boutique in Liverpool last night when it all kicked off between them.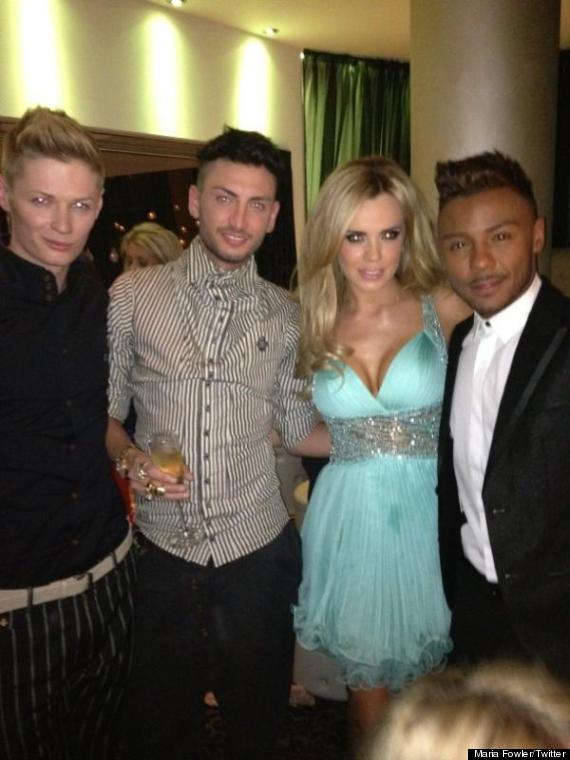 The two apparently clashed at the (free) bar after posing for the above pic together which Maria uploaded to Twitter with the message: "Drink down my dress. Marcus Collins who said he felt like he was working when I asked for a pic."
And it seems Marcus didn't take too kindly to her dig, getting straight on his phone to ask his followers: "Does anyone know who this girl is? Whoever she is she is very very rude and needs to calm down. #whythelongface".
Ouch.
Cue major drama at the bash with Maria accusing Marcus of spitting in her hair and calling her a horse and him accusing her of being racist and homophobic after she allegedly called him a 'f***ing qu**r c**t'.
How terribly grown up.
After the incident Marcus and his friends left the bash - or, according to Maria at least, were 'thrown out' - but he was soon on Twitter giving his side of the story.
He tweeted: "Some people should be ashamed of themselves #homophobia will NOT BE TOLERATED @MariaFowler #Ignorant... @MariaFowler I left because your vileness nocked me sick #attheopeningofanenvelope and your a homophobic liar."
But Maria - who was at the bash with a group of gay friends - was having none of it, tweeting: "Throwing the gay line for record am with 4 gay guys here certainly not homophobic. No excuse#everyonesaw rude n ur 'people ' just apologised"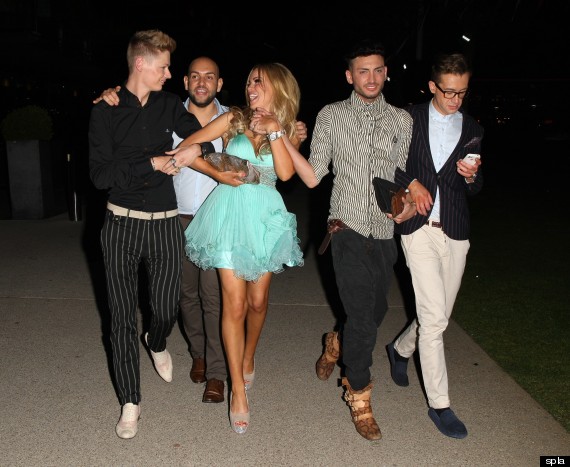 Oh well, at least these two will have something in common this morning: very sore heads. Now, why don't you both head to the greasy spoon together, kiss and make up and forget this nasty business ever happened.