It's been a bank holiday weekend wash out, with showers across the country on Monday.
For those wondering if things can only get better, think again - forecasters predict Britain will get "little respite" in the next week from the rain.
A spokesperson for the Met Office told The Huffington Post UK that Britons should bring their umbrella with them in the coming week, although those in Scotland may get some respite from the rain.
"By this evening just about everywhere will have seen some rain. There's been a little brightness around but on the whole it's not been the best of bank holiday Mondays, weather wise.
"It looks like there's going to be rain across Tuesday, Wednesday and Thursday. England and Wales will have the worst weather this week."
There is one piece of good news; the flood warnings in place across Britain last week have been lifted.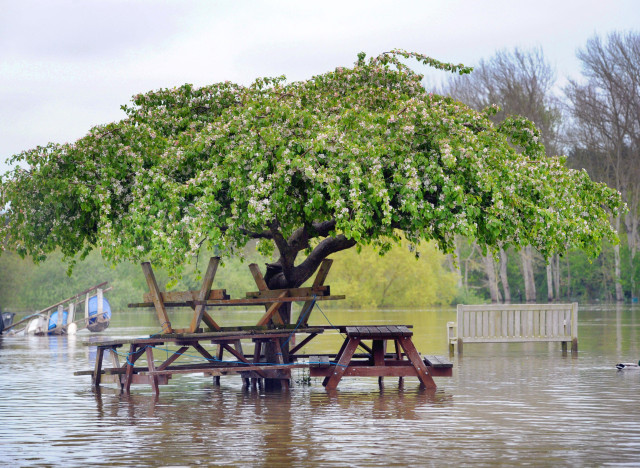 The garden of the Lower Lode Inn near Tewkesbury, Gloucestershire, after flooding across the UK.
But there is hope on the horizon. The Met Office say there are "hints" this coming weekend could be dryer and brighter - although it certainly won't be hot.
"There is a hint this coming weekend may be drier and brighter, but there could be the odd shower."
See pictures of the recent wet weather below.