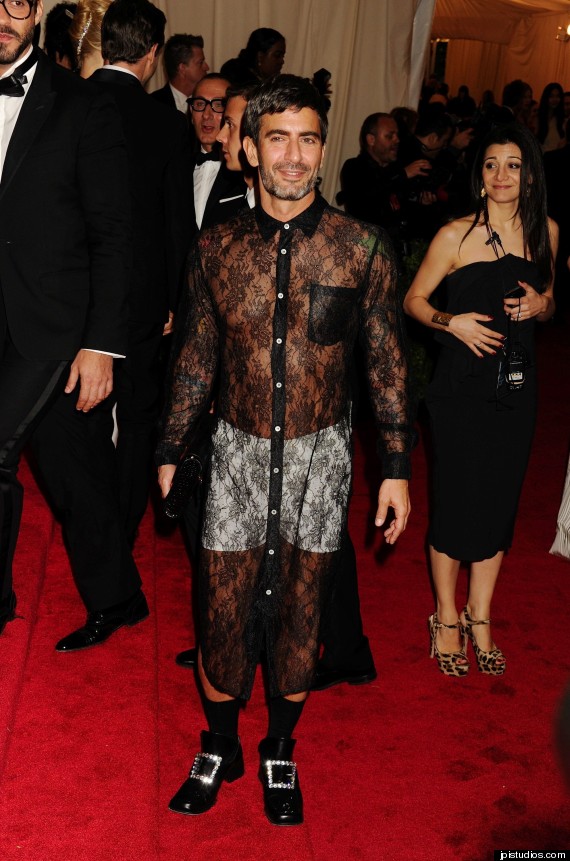 It's billed as 'the most glamorous night of the year' but there was one guest at this year's Schiaparelli and Prada: Impossible Conversations Costume Institute Gala (catchy) who had his own distinct take on glamour: step forward Mr Marc Jacobs.
The fashion designer is no stranger to an outlandish outfit or five having been spotted in a pink t-shirt dress and a man skirt over the last few months.
But for last night's bash at The Metropolitan Museum of Art in New York he opted for this delightful transparent, lace errrm, Dress? Oversized shirt? Overcoat? Who knows, but it showed off his crisp, white boxers a treat.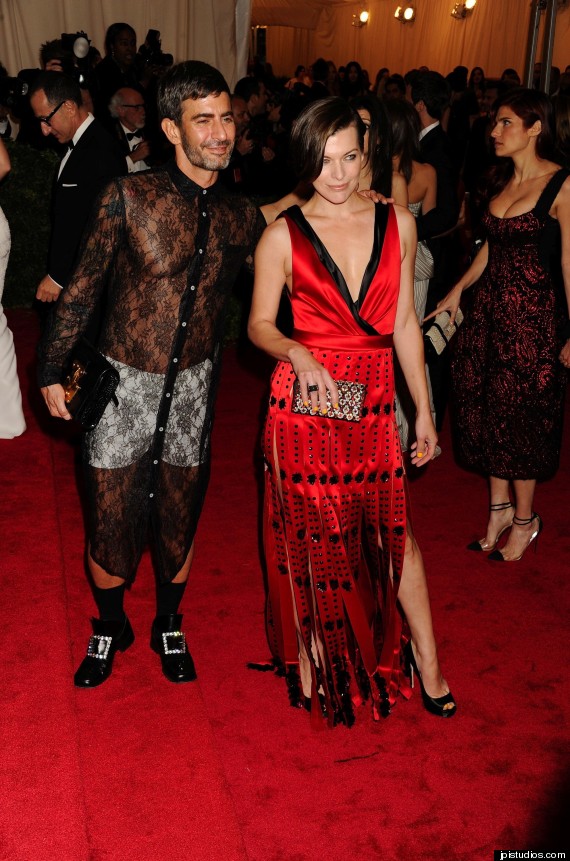 Add into the mix black socks and a pair of pantomime shoes and you've pretty much got the worst celeb outfit of the year so far - an accolade previously held by... Marc Jacobs.
Other celebs who coughed up $25,000 for a ticket to the bash - and showing Marc how it should be done - included Justin Timberlake, Kanye West, Cameron Diaz, Rihanna, Beyonce and Scarlett Johansson.
> IN PICS: SCHIAPARELLI AND PRADA: IMPOSSIBLE CONVERSATIONS COSTUME INSTITUTE GALA
Schiaparelli and Prada: Impossible Conversations Costume Institute Gala