Looks like Nicola Roberts' Team Ginge will be in search of a new leader.
The Girls Aloud singer has hit the bottle and dyed her hair pink.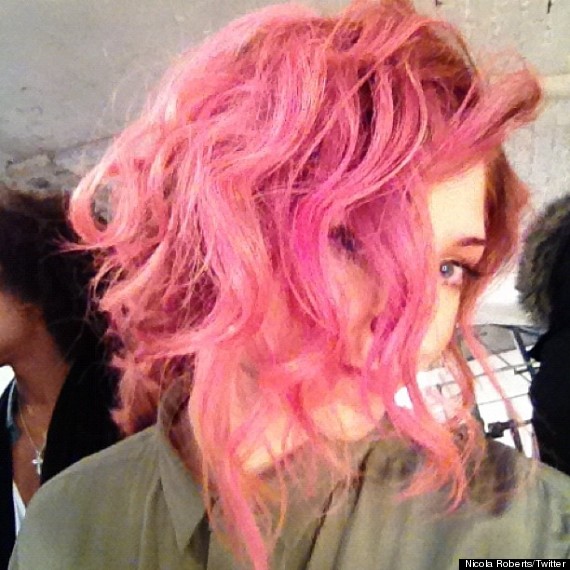 She unveiled her new do to her Twitter followers over the weekend, writing: "Ginge gone PINK!"
Nic's played with many looks over the years, having previously been a blonde and a brunette, but we have to say we're liking her new look a lot. She's the latest in a line of stars to go for a pink hue after the likes of Katy Perry, Fearne Cotton and Dakota Fanning opted to Barbie-fy their locks.
Nicola is currently filming a fashion show with her designer mate Henry Holland for Sky Living, which is being produced by pop chameleon Rihanna, so it's no wonder she's feeling the pressure to try and stand out.
> IN PICS: SPOT THE CELEB