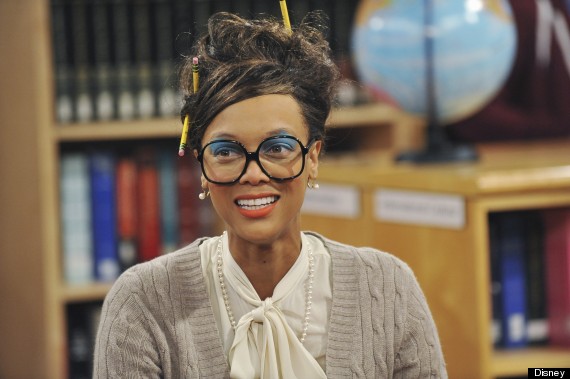 We all know that the best bit of America's Next Top Model is when host Tyra Banks sets her style team to work on the catwalk wannabe's, which usually ends in tears as the girl with beautiful long blonde hair has it shaved off.
Tee-hee.
But judging by these snaps of the former supermodel with dodgy make-up, matted hair and Deirdre Barlow's specs, she could do with a little help from her band of stylists too.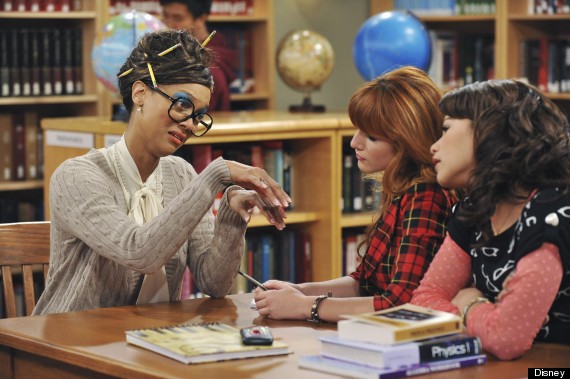 We jest, of course, Tyra's new look is all in the name of kids' telly - Disney's new show Shake It Up! to be precise.
Tyra plays a dorky librarian Miss Burke in the forthcoming episode Parent Trap It Up. Making a guest appearance in another episode is Tyra's mate Cat Deeley - who is also about to join the ANTM panel.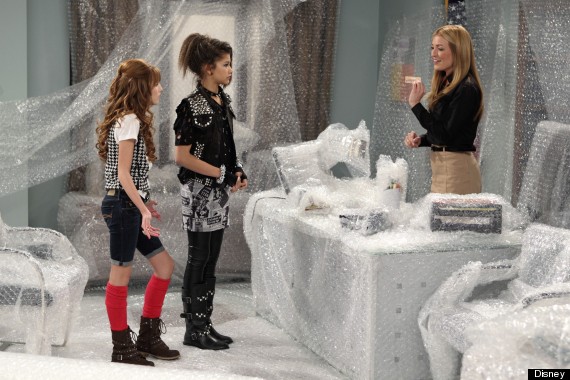 Could this mean Cat The Dog from SM:TV makes a comeback? We're keeping EVERYTHING crossed.
The Tyra episode airs on 22nd May at 4.25pm on the Disney Channel. Catch Cat Deeley's star turn on Monday 28th May at 6.45pm
> CELEB PICS FOR THE DAY
Celeb Pics Of The Day: 8 May 2012