It's been two months since Charlize Theron announced she'd adopted a baby boy but it's taken until now for us to catch a glimpse of the little fella... but it was SO worth the wait.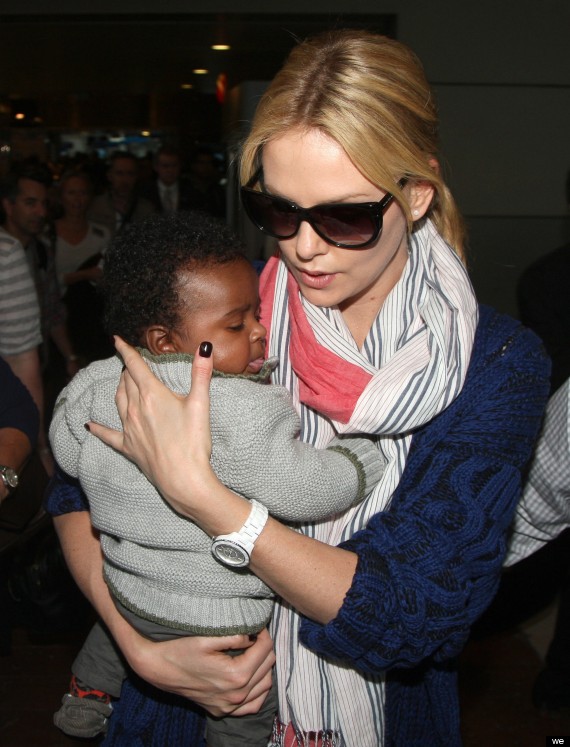 Seriously, HOW cute?
Little 6-month old Jackson made his public debut yesterday in the arms of his Oscar winning mum at Charles de Gaulle airport in Paris.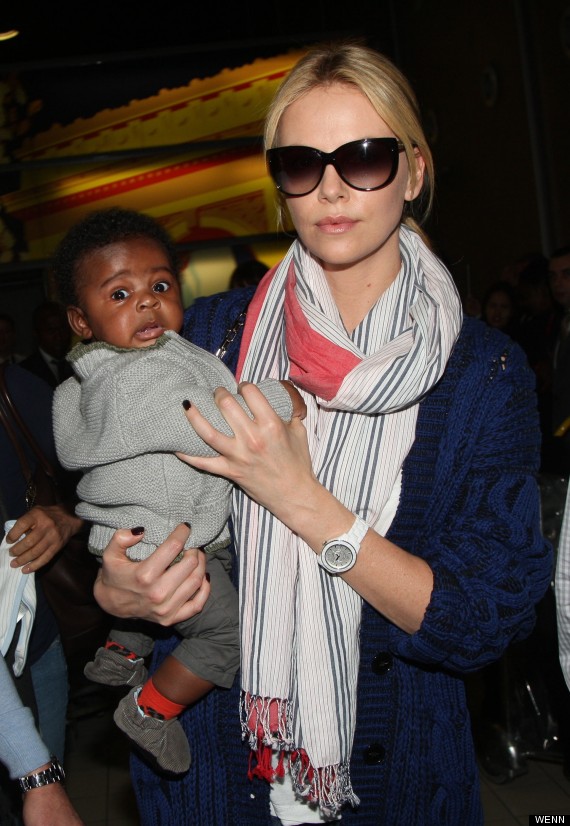 Speaking to UK Vogue last month, the actress said: "I've always been very honest in saying I wanted a family. I've always known I wanted a family. I don't think my mom could wait anymore!
"[I hope] to be like my mom. Fair, tough, loving and supportive. My mom has made it possible for me to be who I am. Our family is everything."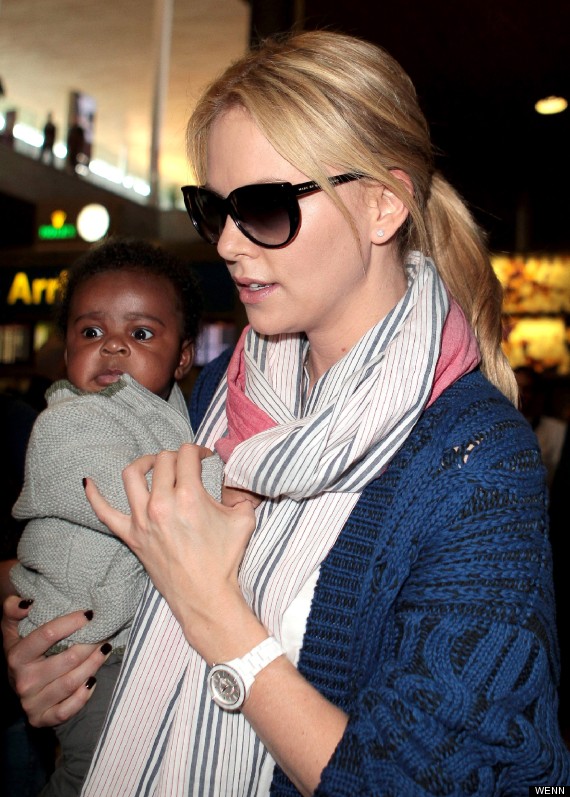 The single mum - who kept it casual in a jeans and jumper combo for her flight from LA to France - is in the country to promote her latest movie Snow White and the Huntsman in which she plays the Evil Queen opposite Kristen Stewart's Snow White.