Over the years, many celebs have received the ultimate honour of being immortalised as a Simpsons character.
And now it's the turn of Lady Gaga who has lent her voice to the legendary cartoon. Just when you thought she couldn't get any more animated, eh?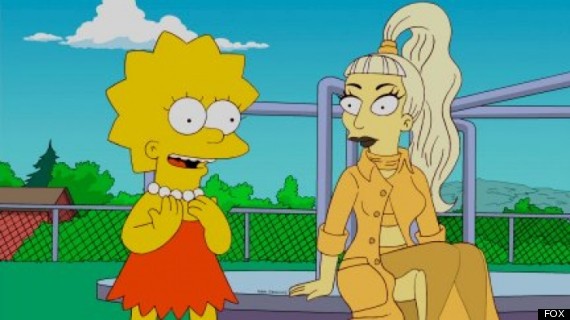 Even though she's playing a cartoon version of herself, she still manages a whopping 18 costume changes during the episode - that's nearly one a minute.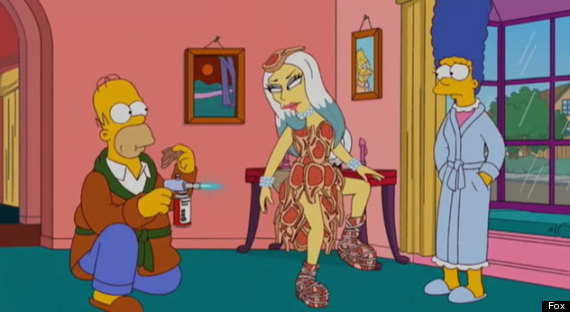 Speaking of her character, Gaga told EW in August: "I play a little bit of a slut. The apple doesn't fall far from my artistic tree."
And as the trailer for the episode hit the web earlier today, Gaga could not contain her excitement, tweeting: "I'm so excited!!!! I'm gonna be on THE SIMPSONS! #LisaGoesGaga Watch the trailer. Look closely, their paws are up!"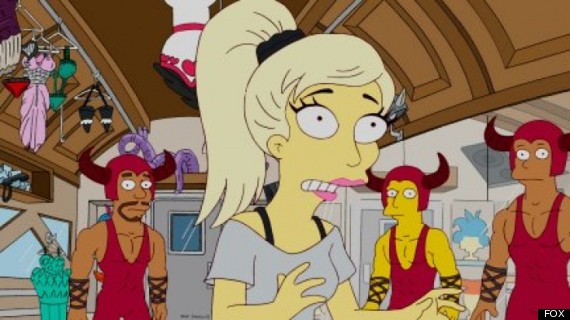 There's plenty of the usual controversy from Lady G in the episode as well as her classic costumes, as she's caught sharing a girl-on-girl snog with Marge.
The plot sees Gaga arrive in Springfield aboard her Gaga Express train (which is powered by a flame-shooting bustier, natch) to cheer up Lisa, who is more socially outcast than ever.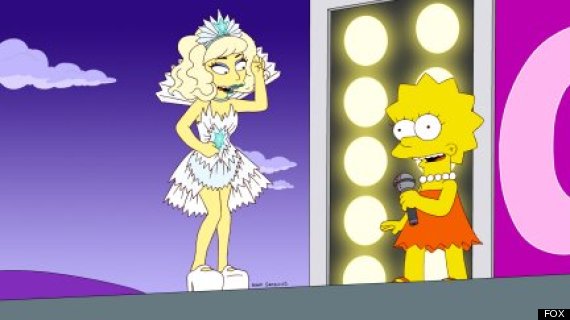 Cue Gaga spreading the message about being unique and 'born this way'.
She must've really had to get into character for this one.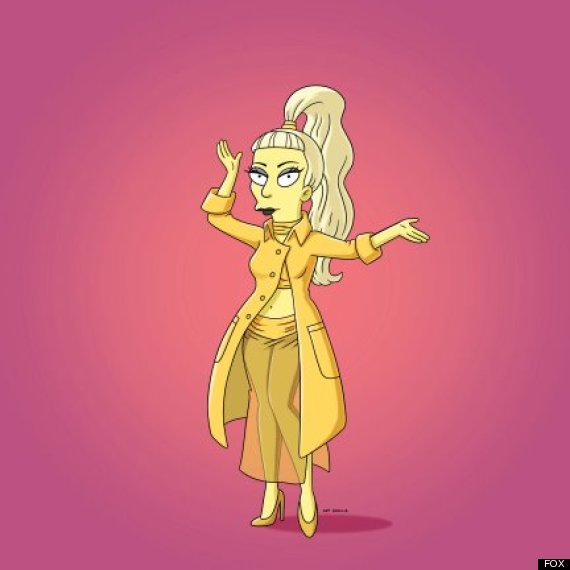 > IN PICS: GAGA'S MOST OUTRAGEOUS LOOKS