Ever wanted a rare piece of celeb artwork to hang in your downstairs loo? Well now's your chance.
A team of celebrities including Adele, Fearne Cotton, Amanda Holden, The Wanted and Jamie Oliver have immortalised themselves in paint in order to raise money for charidee.
The self portraits are being auctioned off for The Prince's Foundation for Children & the Arts, and we have to say we're really quite impressed by one of the efforts in particular.
But that said, Fearne Cotton is actually an artist herself and regularly puts on exhibitions of her work. Hence why she got all arty farty while explaining her piece.
"I'm usually quite shy when I'm not working and feel a bit insecure and I think this picture shows that," she said of her self portrait.
"I love painting hands too. They're so beautiful and have so many creases and shadows to paint."
Britain's Got Talent's Amanda Holden also tried to waffle on about her artistic credentials, but considering she's stuck a bit of an old Corn Flakes box on there, we doubt David Hockney is quaking in his boots just yet.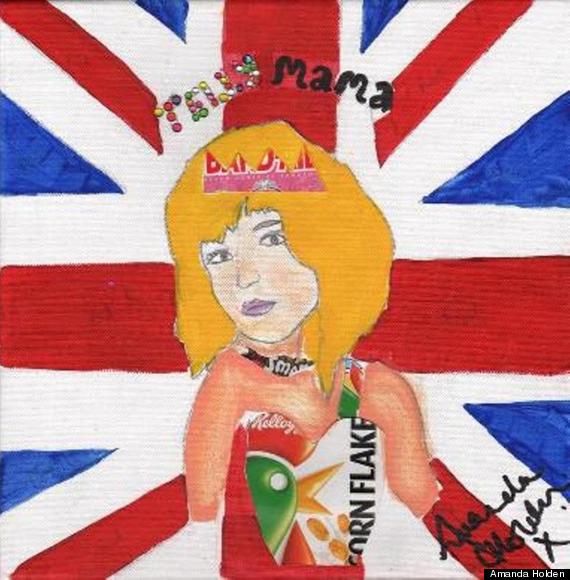 "The reason the title is Telly Mama is that my life is two halves," she said. "The Telly face everyone knows and thinks they know! And the Mama who is the real me."
Deep.
As for Jamie Oliver's effort, well, errm, yeah...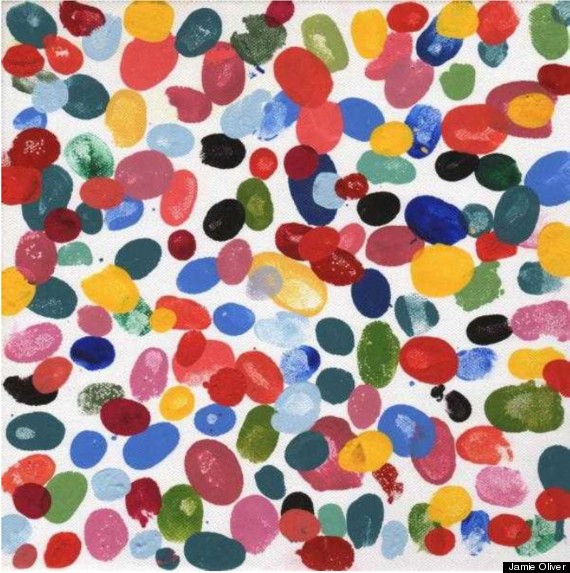 But we were glad to see Adele had picked out her most famous features.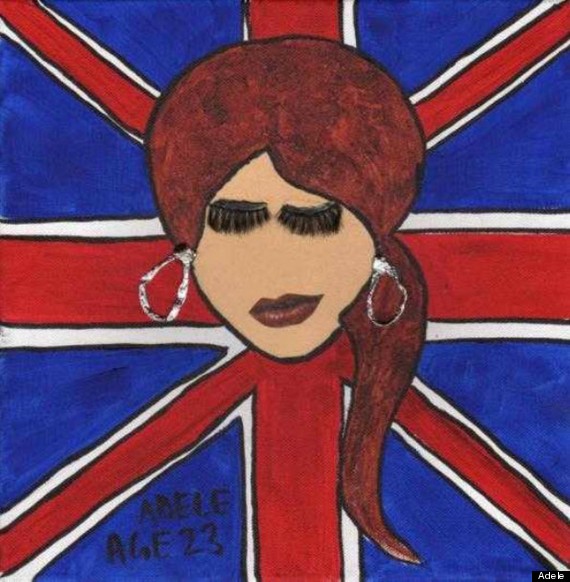 And if we know what those Wanted lads are like, we expect their shared art session erupted into a huge paint fight.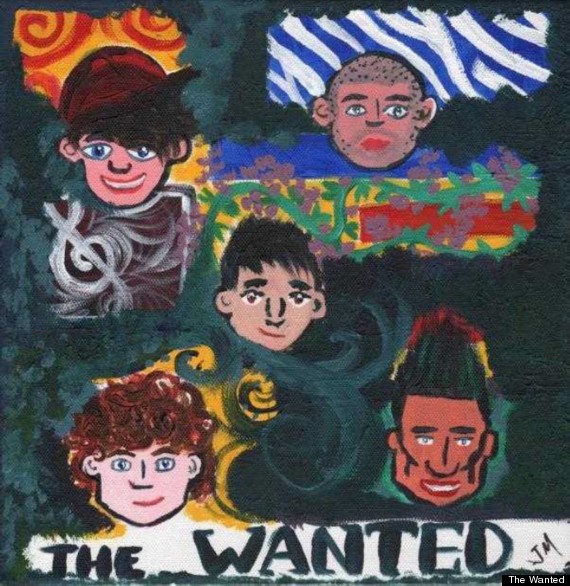 If you want to bid on any of the paintings there's still time as the online auction doesn't close until Sunday.
For further information and details on how to take part in the eBay auction visit www.ebay.co.uk/facebritain
> CELEB PICS OF THE DAY