Considering we haven't even been invited we've probably been a bit too excited about Brad Pitt and Angelina Jolie's forthcoming nuptials. But as more details of the big day begin to emerge we're beginning to experience levels of giddiness last felt this time last year when Wills and Kate tied the knot.
Brad and Ange are getting hitched at their £35 million French chateau (complete with specially built reception hall) on 11 August - that much we do know - but now a few more bits of info about the big day have emerged.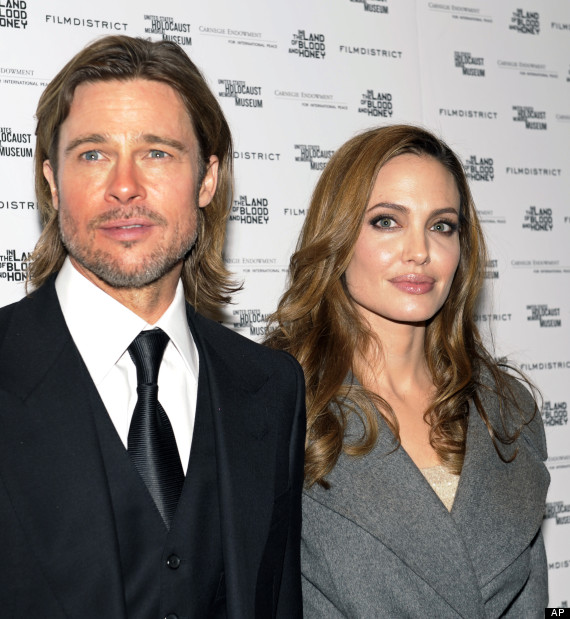 Despite Brad apparently being keen on a traditional wedding, Ange has set her heart on an ethnic ceremony to reflect how different cultures tie the knot around the world - particularly the home countries of their adopted children - Maddox, 10, from Cambodia, Pax, 9, from Vietnam and Zahara, 7, from Ethiopia.
A source told Marie Claire: "She wants to incorporate different ethnic wedding traditions from around the world into one alternative ceremony and event.
"They both agree on the essentials, like the fact they want it to be a big celebration with their family and friends.
"Brad is traditional, whereas Angelina can be alternative. Brad envisioned a traditional ceremony, followed by dinner, speeches and a party."
Angelina is also said to be keen to have a fuller figure for her big day and has reportedly asked Jamie Oliver to help her put on a few pounds.
A source told the Daily Star: "Angelina has decided she'd like a more shapely figure when she weds Brad and is hoping to gain ten pounds
"Brad and Angie have asked Jamie to suggest some recipe ideas for them. Angie never cooks so Brad's now coming up some English dishes like shepherd's pie and sausage and mash."