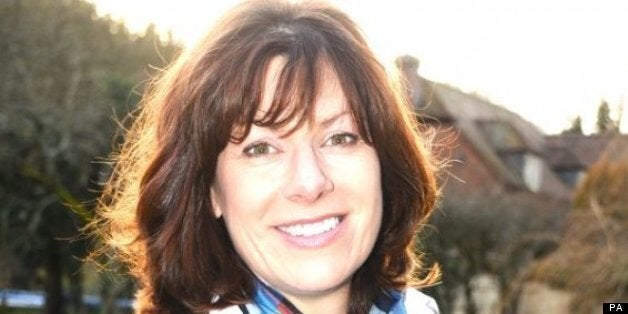 I spent much of Thursday morning repeatedly searching "Claire Perry Porn" on Google. Luckily all the results were safe for work but there are huge number of results. That's because the Tory MP for Devizes in Wiltshire has been campaigning for better safeguards on internet pornography almost since she was elected two years ago.
Perry wants Internet service providers (ISPs) to block adult content by default, only allowing it into homes when people specifically ask for it. "I'm not anti-porn in any way," she tells me - though one suspects she's not exactly a cheerleader for it either, having three kids aged between 9 and 15.
She's extremely proud at getting this far. "When we started this in November 2010, ISPs said there's no need for this, it can't be done, and it shouldn't be done for ideological reasons. So to get from that to where we are now, which is basically Number 10 saying they'll look at this formally, and the ISPs are now falling over themselves to show willing."
The issue is highly divisive. "The problem with this space is that it's all, 'hands off the internet, it's my space,' and then 'oh, porn is bad'. But it's cross party, supported by atheists, feminists, people who are extremely right-wing, those with strong religious persuasions, and that's really good."
That's not to say there are still a lot of problems with enacting the "opt-in" measures. I tell her how my phone network blocked the RBS Six Nations Website on my iPad earlier this year, wrongly (I think) branding it an adult site.
"Did you ring up and tell them?" I say no; it's not the nicest thing to do in the world - call up your ISP and ask them to turn off the adult filter - because the subtext is you're wanting to download porn.
"It is really creepy to have that conversation with them," she agrees. "There should be an interface where people can prove they're 18 online."
But there's also another problem - a computer cannot semantically always know what is porn and what isn't. And what's the point of a filter, if you only have to get it turned off because it's blocking out non-porn sites?
"These are hard questions to ask. On the false positive thing, filters only work if you've got human intelligence around them," she says. "It is not zero-cost, but the filters already exist that puts these sites on the lists. I can't see why the business case is damaged by this particular filtering of a segment of the market."
Perry's argument is that the ISP market is dominated by a few mega-corporations which make huge profits - they could easily absorb the costs if they worked together. And the public sector has also done a lot of the heaving lifting on this.
"In schools there are filtering systems which have multiple layers of protection, so as you go through the years, you have access to more and more things. At my daughter's school the young kids can't get onto Facebook but the over-13s can. You can make it very dynamic and we should be doing that in the home."
She says her recent parliamentary review was entirely facts-based and as such its conclusions are fairly irrefutable. "You can move very quickly from what you might define as a mainstream world into some quite nasty stuff that is not porn as we know it. Within two clicks you can get into areas you just wouldn't want to be."
She believes there is growing evidence it's warping kids' minds: "There is evidence that it changes the way kids think about sexual relationships, it changes their sexual behaviour. Agony aunts say they get 13 year-olds coming to them being pressured to have anal sex. 13 year-old girls? My God, that's terrible."
But that's still anecdotal. Where's the peer-reviewed studies and so on? "You can't do a double-blind study and expose kids to porn, so it's quite hard to prove, but how much evidence do we really need? We want these kids outside playing with a bat and a ball in an ideal world."
I wonder what she'll do next? I suspect she's a strong candidate to be elevated to the government when the reshuffle comes. Currently the ministerial aide to Philip Hammond, she's incredibly loyal and supportive of both him and his predecessor at the MOD, Liam Fox - whose demise she describes as "very sad". Will he make a comeback? "I don't know, I'd like to think so. And he's good, and he cared about the brief. All that innuendo, I just hate that."
Perry would be a good fit as a junior minister at the MOD. Her seat has most of Salisbury Plain in it, so there's a lot of army there. "I've got 11,000 service personnel plus their dependents as constituents. So that's a big, big chunk."
Plus it's getting quite embarrassing that Britain has never had a female defence minister of any kind, whereas countries like Israel and Pakistan have both had at least one. Perry says "there bloody well should be one, Number 10, if you're listening."
"The covenant involves the family and there are so many sacrifices we ask service families to make, like it's very hard to work if you're a service spouse being moved around every two years. That's part of the deal."
For someone who only joined the Tory party six years ago it's rapid progress. It's not inconceivable that Perry might find herself in government before Downing Street finishes its review of her call to curb internet porn. It's not clear whether David Cameron will actually do what Perry wants - she says that "web purists carry a big stick, and we need to challenge them with the facts."
You get the feeling that Perry would be happy if just some of her proposals find their way into law. She has an air of pragmatism. "I think there will be progress," she says. "I am not a zealot."