The Duke and Duchess of Cambridge arrived tonight at a star-studded gala dinner celebrating the country's Olympic and Paralympic athletes.
Kate dazzled in a teal Jenny Packham dress, accessorised with a clutch bag and drop earrings, while William looked smart in a dinner suit and black tie.
The royal couple stepped from their chauffeur-driven car outside the Royal Albert Hall in London as banks of photographers shouted for their attention.
The Duke and Duchess were greeted by Lord Moynihan, chairman of the British Olympic Association, before attending a pre-dinner reception to meet gold medal winners and Team GB ambassadors, including Sir Steve Redgrave, Dame Kelly Holmes and Denise Lewis.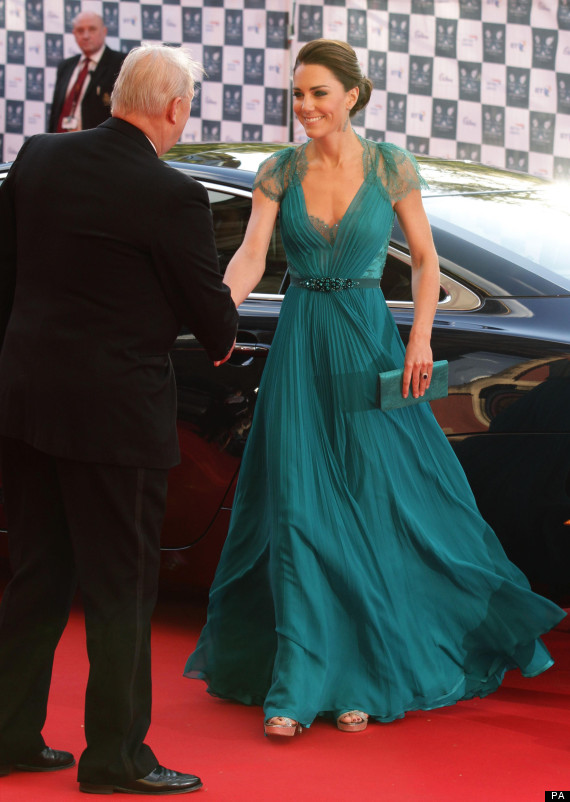 Sir Steve said: "Over the last few years they've been top of the world's publicity so having their support really makes a big difference."
He added that he visited the Olympic Park last week and was impressed by the experience.
"There was a good buzz, there was a good atmosphere just generally walking around the park," he said.
Tonight's event, named Our Greatest Team Rises, will feature Take That singer Gary Barlow, artist Will Young and singing sensation Alfie Boe performing in honour of the sportsmen and women.
William and Kate will take their seats in the audience alongside skeleton gold medallist Amy Williams and former sprint hurdler Colin Jackson.
Former Spice Girl Mel C who is "artist chair" of Party to 2012 - a series of official events celebrating the UK's Olympians - was also at the gala.
Presenter Davina McCall and comic John Bishop were hosting the event, with a menu created by Michelin-starred chef Simon Hulstone.
William and Kate, along with Prince Harry, are ambassadors for Team GB and ParalympicsGB, and are playing an active role encouraging the public to support the country's athletes.
They will welcome the Olympic Torch relay to Buckingham Palace on July 26, the day before the Games' opening ceremony, and watch as three torchbearers carry the flame through the grounds of the palace.
The Olympic flame was lit in Olympia, Greece yesterday, as the final stages of the countdown for the London Games begin.
SEE ALSO: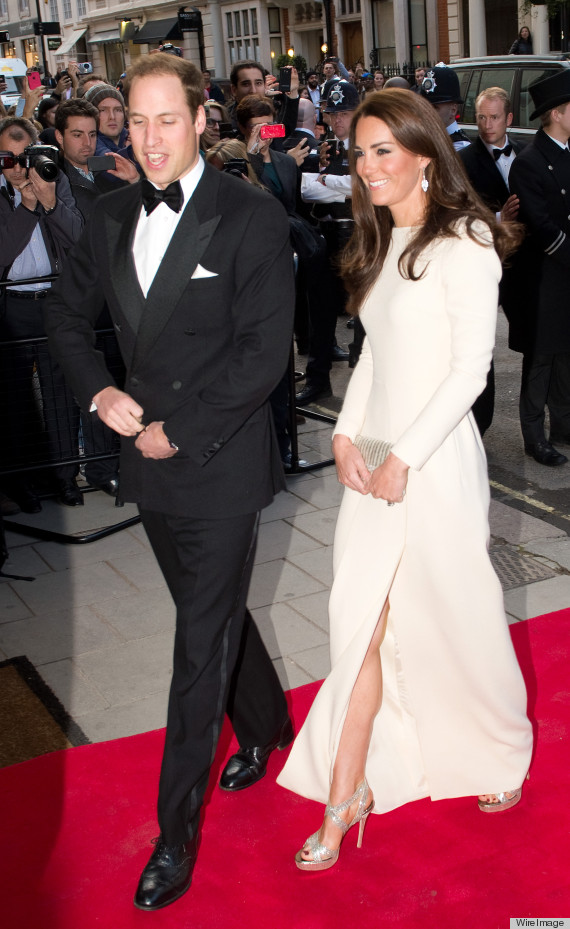 Kate earlier in the week
See a year of Kate's best outfits!
Kate Middleton's Best Looks Of 2011