Update: According to the Telegraph, a Downing Street spokesman has confirmed that if asked David Cameron will hand over the text messages that he sent to Rebekah Brooks, which he signed off "lots of love".
David Cameron signed off his texts to Rebekah Brooks "LOL", Lord Justice Leveson heard on Friday.
The former News International executive, giving evidence at the inquiry into press standards and media ethics, said she had to tell the prime minister that it meant "laugh out loud", not "lots of love".
Brooks said: "I would text Mr Cameron and vice versa, on occasion, like a lot of people."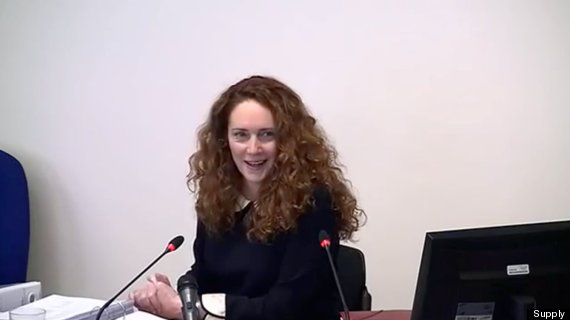 Brooks reveals Cameron's LOL gaffe
When asked by Robert Jay QC, council for the inquiry, about the content of her texts, she said: "Some, if not the majority were to do with organisation, so meeting up or arranging to speak.
READ MORE:
"Some were about a social occasion and occasionally some would be my own personal comment on, perhaps, a TV debate or something like that."
It has been reported that Brooks texted the prime minister up to 12 times a day. She said that was "preposterous".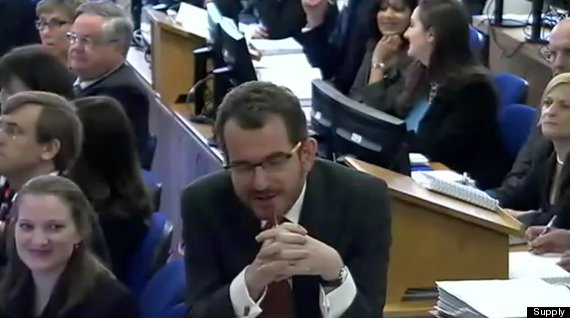 Even Robert Jay raised a smile
"More between January 2010, during the election campaigning, maybe slightly more, but on average, once a week," she said.
The comments are embarrassing for the prime minister as they serve as ar reminder of how close he has been to Rupert Murdoch's News International in the wake of the phone hacking scandal.
Within minutes of the revelation, #Leveson, #LOLgate and #Lots of Love all began trending on Twitter.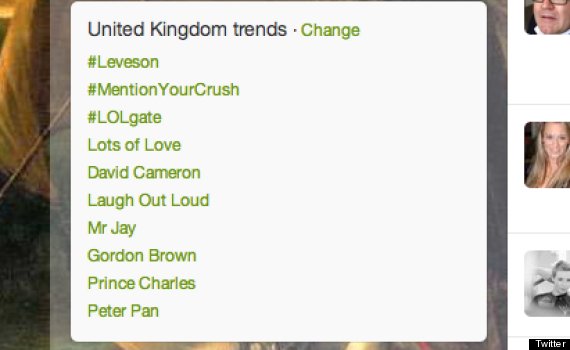 Twitter reacted to "LOLgate" in its usual fashion