The tangled, red metal tower that has come to dominate the skyline around the Olympic site was finally unveiled on Friday.
Called the ArcelorMittal Orbit, the 114m monument is the brainchild of Turner Prize-winning artist Anish Kapoor, who created the striking, looping plinth alongside structural designer Cecil Balmond.
The tallest sculpture in the UK, the Orbit will open to the public in late July, allowing up to 5,000 visitors a day to climb the 455 steps, with the summit boasting stunning views of the Olympic Park, with Canary Wharf and the The Shard in the distance.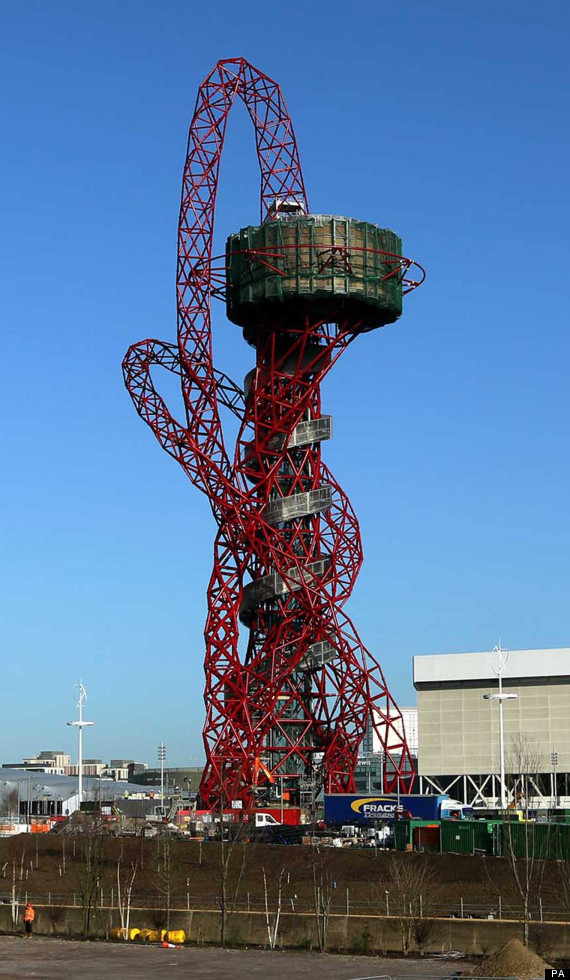 The ArcelorMittal Orbit was officially unveiled on Friday
The design was finally completed in October last year. Of London's latest landmark, mayor Boris Johnson said: "it would have boggled the minds of the Romans" and "dwarfed the aspirations of Gustave Eiffel".
However, not all are convinced with some critics dubbing the structure "The Eyeful Tower".
Funding for the enormous project came from steel company ArcelorMittal, who paid more than £19m towards the cost. The remaining £3m came from the London Development Agency.