Phew! We were worried Rihanna would be out of the spotlight for a while after her recent health scare, but she's obviously feeling better already.
The singer made her first public appearance last night since being rushed to hospital for dehydration and exhaustion on Tuesday.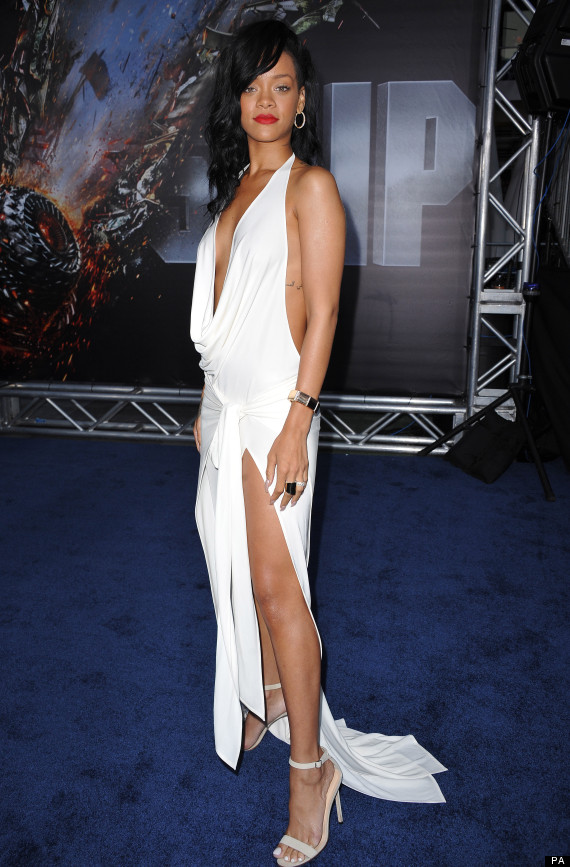 RiRi hit the red carpet for the US premiere of her new film Battleship (just how long has she been promoting this film for?) showing off all her best assets, as it were, in a seriously sexy white number.
But Rihanna, love, Angelina Jolie called and she wants her pose back. She was joined on the red carpet at the Nokia Theatre in LA by her co-star Brooklyn Decker, who kept it bang on trend in a nude sheer dress. Rihanna's quick return to work is bound to worry friends of the singer even more, as they have already warned their pal to slow down after becoming concerned about her behaviour.
One told American Star magazine: "Rihanna loves to party but this past month she's gotten really out of control. She's been drinking almost everyday and talking about smoking weed a lot too."
Following her admission to hospital, her brother Rorrey also blasted her management for working her too hard.
He told the Daily Star: "I could see this coming. Her management have been working her a 13-hour day. She's been exhausted for months."
> IN PICS: THE US BATTLESHIP PREMIERE